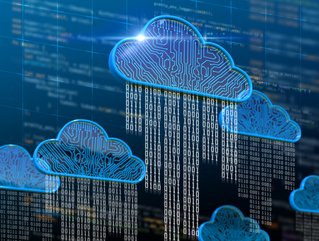 We list the top 10 providers of cloud services delivered to companies and customers over the internet, including AWS, Google, and IBM
Cloud technology allows organisations to scale and adapt at speed. Cloud computing, for example, provides flexibility, data recovery and requires minimal maintenance. With that in mind, we list the top 10 cloud service providers in no particular order.
1. Amazon Web Services
Amazon Web Services (AWS) aims to provide cloud computing and Application Programming Interfaces (APIs) to organisations and individuals. According to data released in 2017, Amazon Web Services owns 33% of Infrastructure-as-a-Service (Iaas) and Platform-as-a-Service (Paas) cloud computing services.
In addition to computing, Google's cloud platform offers organisations services such as machine learning, data analytics, and storage. The platform includes Google workspace and public cloud infrastructure. One notable feature of Google Cloud is the 'no use, no pay' feature.
First announced in 2008 Microsoft Azure offers IT organisations approximately 200 products and cloud services designed in the Azure cloud platform. The company's main USP is security and privacy. Microsoft Azure also offers managed NoSQL and SQL data services.
IT Company IBM combines SaaS and PaaS in its cloud service. IBM Cloud is deployed in data centres globally. IBM offered the very first cloud service in 2013 after acquiring SoftLayer. The company was founded in 1911.
5. Oracle Cloud Infrastructure
More commonly referred to as Oracle Cloud, provides cloud services, including storage and applications through its network of data centres. Oracle Outsourcing, an off-premises solution base in 2004.
Headquartered in Singapore, Alibaba Cloud - also known as Aliyun - is a subsidiary of the Chinese firm Alibaba Group. It provides organisations with cloud services and is considered the largest cloud computing company in China with operations in 21 regions.
Salesforce is an American company based in San Francisco. It provides a suite of applications and cloud services for organisations, as well as analytics, application development, and marketing automation. Salesforce was formed in 1999 and has around 100,000 customers.
Software company SAP's cloud platform is a platform as a service developed for creating new applications or extending existing applications in a secure cloud computing environment. Founded in 1972, SAP is a German multinational software company that develops enterprise software to manage business operations and customer relations. It is most well-known for its enterprise resource planning software.
Rackspace Cloud is an American cloud computing company based in Texas. In April 2012, Rackspace announced it would implement OpenStack Compute as the underlying technology for its Cloud Servers product. This change introduced a new control panel as well as add-on cloud services offering databases, server monitoring, block storage, and virtual networking.
Verizon launched its enterprise solution in 2012, which provides cloud computing services in addition to networking, information technology, and advanced communications. Verizon Cloud also has a mobile app designed to all users to store their data on a mobile device.