The top six tips for keeping up with industrial IT trends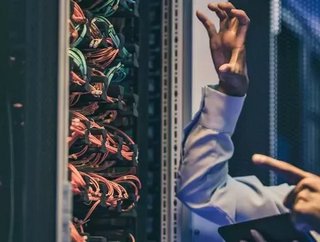 Martin Hodgson, Country Manager at Paessler AG, shares his top six tips for keeping up with industrial IT trends over the next five years...
It is currently estimated that, by 2025,  This will only add to the rapid growth of trends that have been developing in industrial IT in recent years, but how can manufacturers keep up with them? These trends over the next half a decade or so will pose new demands and challenges for the IT that supports industrial infrastructures. 
The OT environment increasingly needs to interface and connect with previously segregated networks. New data is being delivered by IIoT devices that needs to be processed, stored, and analysed. All of this means that IT in production environments will need to be scalable and flexible enough to support the new processes and functionality making their way into the infrastructure.
Here are 6 ways that manufacturers can adapt to keep up with IoT trends:
1. Use IT and OT convergence to get a view of the big picture
It's an exciting time for industrial IT as IT and OT convergence remains the biggest driving force for transformation in this sector. A siloed approach, as was the case previously, is no longer useful, instead IIoT sensors are now capable of delivering data about all aspects of production. Whilst there are now far more interfaces and touchpoints between several different areas in manufacturing – notably, IT, OT and the IIoT – than previously, and this brings its own challenges. 
Technicians and system administrators need to work together to ensure that the interfaces are functioning and that information flows from the production floor to the data centers or the cloud as it should. Their main focus should be on finding the best way to get an accurate overview of the entire picture.
2. Bring cybersecurity to the forefront
The pandemic is said to have led to a massive uptake in cyberattacks in the last 12 months so it's important to get a sound cybersecurity strategy in place. The supporting IT will need to be adapted to meet the new demands of OT security and to secure IIoT components and devices. Monitoring can be also used as an additional security measure to uncover unusual behaviour and monitor other security applications. Digitisation in manufacturing has brought about its own unique challenges when it comes to cybersecurity in industrial environments.
3. Transitioning towards Industry 4.0
Considering how important data coming from the production floor and IIoT devices is, industrial edge gateways (or smart gateways) have begun to play an even more important role in manufacturing environments. There are clever ways to gather information from various elements on the factory floor via devices that aggregate data and send them to various endpoints. 
This enables IT managers to gather important data and insights about the production process as they move towards what's known as 'Industry 4.0'. This can pose potential security risks so it's therefore important to protect the whole infrastructure as much as possible both from online as well as physical threats.
4. Standardise communication protocols
In the modern industrial IT set-up there is a need for a common "language" to ensure the components of different technologies communicate. This is because of the interconnectedness of IIoT sensors and devices with OT and other touchpoints. The  standard is rising as a widely-adopted option – and this trend is expected to continue in the coming years so it's important to get the right infrastructure in place. Monitoring tools that support OPC UA also exist, and therefore can bring together IT and OT.  
5. Choose the right flexible cloud solution
Multi-cloud architecture is a flexible solution which should be well utilised. Thanks to modern technology, critical processing can happen in various places: in the cloud, on-premises, on the edge, or even a combination of these. Manufacturers should identify their requirements, and design or select the best cloud solution based on their specific use-cases. By monitoring these multiple components all in one place, the overall network performance and availability can be maintained. 
For example, they can choose services from multiple clouds so that they can be combined into one single solution. Another option is the usage of hybrid scenarios, where edge devices, on-premises hardware, and cloud services are combined into an integrated solution.  
6. Process and analyse data – the smart way
The challenge many IT managers for manufacturers face these days is to identify what data is delivered and figure out how to use it. This understanding will also inform how the IIoT is implemented, and therefore plays a crucial part of the puzzle. The very nature of the IIoT means that there is data being generated by sensors, devices, and connected machinery. Monitoring and collecting this data can be extremely useful in identifying trends, getting insights into the production process, and for making decisions. But there needs to be a solid strategy in place before collecting the data so that the right processes can be put in place. 
For example, do you want to gather information about how well a machine is operating in order to evaluate when it will need to be maintained? This lets technicians perform predictive maintenance instead of maintaining the machine wholesale based on the calendar date, and thus saving unnecessary costs. However, that data needs to be collected, the insights it generates must be understood, and where necessary, alarms must be sent out when factors indicate that the machine needs servicing – when certain values exceed defined thresholds, for example.
Or is energy efficiency important? With the increased awareness of climate change and the importance of sustainability, there is growing pressure on manufacturers to increase energy efficiency. By collecting data from power meters (communicated via protocols like Modbus), manufacturers can analyse their energy usage and identify ways to improve. Technology on the factory floor is changing, and keeping up changes is imperative. Understanding how IoT affects cybersecurity, the development of Industry 4.0, the cloud and the way data is managed will enable IT admins within the manufacturing space to stay ahead of the curve and ensure that systems and processes run seamlessly.