Will flash technology transform the data centre?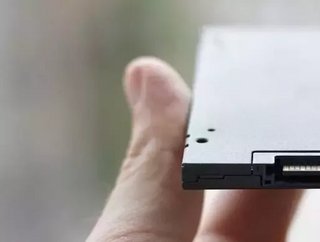 Flash technology is already fully embedded in the personal computer industry. But will data centres upgrade to the innovative technology...
Flash technology is nothing new. The PC market got a handle on SSD (Solid State Drive) technology almost a decade ago, with Apple installing them in its MacBooks since 2013. 
But while these noiseless, smaller flash drives outstrip the performance of regular, clunky hard drives, the technology is yet to be fully adopted in the commercial data centre industry, where traditional hard drive servers remain popular.
However, like all technical breakthroughs, all-flash array data centres are just a short time away, with the price of flash drives falling, and industry experts looking for ways to cut costs caused by maintenance, power and equipment failure.  
Reliability
All-flash drives provide a much more reliable service than HDD storage disks. Unlike HDD's, the drives don't contain any moving parts. This cuts down on maintenance issues because components last far longer. Coupled with this is the lower heat generation as cooling is a main feature of server maintenance. 
Practically speaking, all-flash drives succumb less easily to damage when being moved from one location to another. This makes them a more logical solution for rugged environments. 
Flash technology is also cheaper to buy than HDD, with the price of components in freefall since 2013. As the data centre industry is currently in a transitional phase, many providers believe the right time to upgrade equipment is here.
solutions architect at the security consultancy Adapture, explains, "The cost of solid-state drives has reduced to the point where many enterprises can now truly consider all-flash arrays. Advances in SSD reliability, performance, and capacity have led to this lower price point. While price parity for traditional spinning disk is not available yet, the price/performance trade-off is definitely a winning consideration for many enterprises."
Better security
Solid State Drives (SSDs) offer better security for data because the likelihood of failure is smaller, and SSD support disk encryption. This additional level of safety is preferable for enterprises handling sensitive data, such as financial information. The drives are also non-volatile and rewritable, and access and response times are much faster the HDD. 
, principal architect for flash NetApp believes the new technology serves the requirements of today's operators. "The fundamentals of storage remain unchanged. You still need to serve data with reliability, to protect your data, and to deliver IT services across a range of requirements, regardless of the media under the data," he says.
"But as flash technology matures, it lets us change the way we deliver those services, namely with greater efficiency and performance and with the potential for major savings for your organisation," Grimes adds.
Innovations in flash
But while upgrades to all-flash drives will undoubtedly increase, some experts believe many providers are waiting on the next-gen technology, namely, the successor to flash, to become available before they switch out their HDDs. 
NVRAM or non-volatile RAM is a technology that maintains its state, even without a power source. This has obvious benefits when it comes to data centre power outages, which cost providers an average of when they occur. 
, vice president of products and strategy of high-end application server provider GigaSpaces, says the new solid-state storage technology is only on the market in the form of a limited number of hybrid/NVRAM devices. But it is already gaining a lot of interest.
Indeed, NVRAM has a faster performance rate than flash and Flashtec's latest NVRAM solution provides ten times the performance power of a pure flash system.
Hodroj says, "NVRAM is faster than flash but slower than RAM and will assume the position that flash once held as high-speed specialty storage," he says. "These advances matter because they reflect an advancement to high speed coupled with high efficiency and reliability, mainly to service ever-increasing Internet data demands, real- and near-real-time analytics, and forthcoming machine-to-machine or IoT applications."
He adds, "Continuing advancements will put it on the traditional Moore's Law curve and it will gradually start taking on more functions previously delegated to flash. This process will be years in the making, however, and doesn't represent a rationale for deferring flash investments."