The World According to... Ensono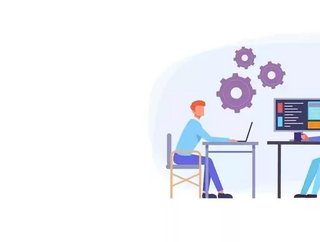 Leading technologists at hybrid IT and managed services firm Ensono share their insights into the data centre trends defining 2021...
Every month, we approach one of the companies we know and trust, and ask their experts, thought leaders and executives what the future has in store. This month, we hear from the folks at Ensono, a leading, innovative hybrid IT and amanaged cloud services provider, on the key trends shaping the data centre industry of today and tomorrow. 
Jim Cermak, Director, Line of Business Leader – Security on ... Cybersecurity
"Protecting the cybersecurity of data centres will be a pressing concern in 2021. Last year cybercrime skyrocketed. Hackers and their intrusion techniques are getting smarter and the data centre must be prepared.
"AI has altered the threat landscape significantly, with hackers increasingly turning to AI to create highly scalable attacks – automated and tailored to each target. To adapt to this, organisations will be putting more investment to continuously detect and remediate vulnerabilities. Simply scanning an environment for vulnerabilities is no longer enough.
"As more businesses have moved to the cloud, this offers another avenue which hackers can explore. Cloud computing environments are very secure when architected, configured and managed correctly. If not, this can create vulnerabilities where hackers can access an organisation's own cloud instances. They can use these to launch attacks directed towards the data centre – as channels between the organisation and the data centre are often much less secure.
"There are even hackers targeting SNMP traffic, which offers a gateway – if accessed successfully – to control any component of the data centre environment. 
"Data centres will need to ensure they are equipped to handle these new threats, and this will require investment and time to get right."
Jim Kozlowski, VP of Global Capacity Planning & Data Centre Operations on ... Sustainability
"2021 will be an important year for data centres to get to grips with sustainability. Data centre clients have increasingly high expectations from providers, requirements on sustainability and renewable energy are becoming the norm – rather than the exception. Just look at IDC's recent prediction that by 2025, 90% of G2000 companies will mandate carbon neutrality targets and low energy use in IT providers facilities.
"Data centre providers recognise that climate risk is a significant uncertainty for their long-term business model, whether through over reliance on finite fossil fuel reserves or increased likelihood of extreme weather events that might threaten the integrity of key datacentres.
"Installation or upgrade to intelligent building management systems and advances in energy efficient data centre infrastructure will be crucial in forging a more sustainable data centre industry, enabling efficient monitoring and control of energy use, and ultimately help drive down energy consumption across the board."
Sim Sabharwal, Global Director for Network Infrastructure on ... AI
"The increasing demand for technology to require less human input, enhanced by both the pandemic and recent advances in automation technologies, have accelerated the adoption of data centre automation.
"A recent Uptime Institute Survey found 73% of data centre managers plan to increase their use of automation due to the pandemic – a clear sign of the changing times. Data centres are already starting to integrate robotic solutions to take on tasks such as managing disk storage and swapping out failed servers, but are also likely to go one step further by implementing remote monitoring and automation systems that use AI technology."
"Over the next few years, we are likely to see significant uptake of Robotic Process Automation (RPA). More and more businesses are being drawn to RPA's ability to emulate the human execution of a business process, with the software robot using the same interface a human worker would - it can click, type, open applications and even use keyboard shortcuts."