The World According to ... Vertiv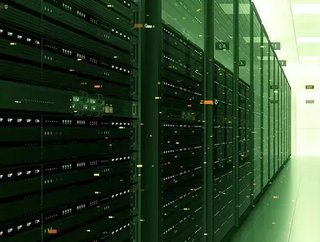 Experts from leading data centre operator Vertiv share their insight and analysis of the key trends affecting the industry...
As the COVID-19 pandemic wears on, the global data centre industry continues to experience unprecedented demand. As the hyperscale segment of the market continues to boom, the edge is also expanding, as technologies like 5G, AI and IoT continue to push heavier computational workloads farther away from the network core. 
With the industry undergoing a period of rapid evolution, we've gathered together expert insight and commentary from the executive team at global data centre leader Vertiv, to share their unique predictions for the year ahead. 
Digitalisation on Fast-Forward
COVID-19 will have a lasting effect on the workforce and the IT ecosystem supporting the new work-from-home model. Vertiv experts expect the pandemic-motivated investment in IT infrastructure to continue and expand, enabling more secure, reliable, and efficient remote work capabilities. Remote visibility and management will become paramount to the success of these work-from-home models. Already remote service capabilities have emerged to minimise the need for on-site service calls, and those practices are likely to continue long after the pandemic. Any cautious steps taken early in the crisis will be accelerated as the pandemic pushes into 2021 and organisations accept these changes not as a temporary detour, but rather a permanent adjustment to the way we work and do business. Over time, what is done in-person versus remotely will change, and the change will be driven by customers looking to minimise their on-site presence. That places a premium on connectivity, remote monitoring, data analytics, and even artificial intelligence to make decisions.
"Recovery requires a change in mindset for most organisations," said John-David Lovelock, distinguished research vice president at Gartner, in a recent statement. "There is no bouncing back. There needs to be a reset focused on moving forward."
Bringing Large Data Centre Capabilities to Small Spaces and the Edge
Today's edge is more critical and more complex, functionally an extension of the data centre rather than the glorified IT closet of the past. Cost and complexity have prevented implementation of data centre best practices in these spaces, but that is changing. Vertiv's experts anticipate a continued focus on bringing hyperscale and enterprise-level capabilities to these edge sites. This includes greater intelligence and control, an increased emphasis on availability and thermal management, and more attention to energy efficiency across systems.
"Wherever there is a high density of data processing, there will be a demand for edge computing. That demand, and scale, will necessitate more resilient and intelligent edge infrastructure," said Giordano Albertazzi, president of Vertiv in Europe, Middle East and Africa (EMEA). "We are seeing expansion of the edge in many countries and that will eventually extend to emerging markets. Edge deployments are also closely aligned to other key trends such as 5G and environmental sustainability, and the integration of edge sites with energy grids can support the transition towards renewables." 
The 5G Conversation Turns to Energy Consumption and Efficiency
In this early stage of 5G planning and launches, the discussion has rightly focused on the ultimate benefits of the technology – increased bandwidth and reduced latency – and the applications it will enable. But, as many countries begin their 5G rollouts in 2021, and the early adopters start to drive breadth and scale, the focus will shift to the significant energy consumption increases brought on by 5G and strategies to deploy more efficiently and effectively. The network densification necessary to fully realise the promise of 5G unavoidably adds to the increased energy demands – estimated to be 3.5x more than 4G. The coming year will see greater focus on managing that significant increase in energy consumption by exploring more efficient products and practices. 
Sustainability Comes to the Forefront
5G is one piece of a broader sustainability story. As the proliferation of data centres continues and even accelerates, especially in the hyperscale space, those cloud and colocation providers are facing increased scrutiny for their energy and water usage. The amplification of the climate change conversation and shifting political winds in the United States and globally will only add to the focus on the data centre industry, which accounts for approximately . The coming year will see a wave of innovation focused on energy efficiency across the data centre ecosystem. The benefits for data centre operators are clear, starting with cost reduction, compliance with existing and anticipated regulations, and the goodwill that comes with establishing a leadership position in the global sustainability movement. Look for important innovations across the data centre infrastructure space and especially in the area of thermal management.