The world of the data-forward enterprise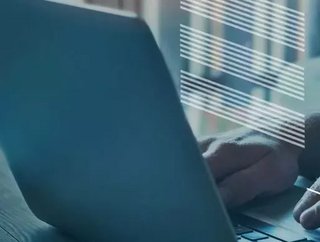 Dean Yates, Rubrik's VP for the UK, Ireland, Middle East and Africa, takes a look at the road ahead for the digitally enabled, data-forward enterprise...
From florists to hotels, big pharma to healthcare, every industry and every business has gone through, is in the throes of, or is about to dive into its own data revolution.It's an exciting time for realising the potential of our collective data, and a necessary mind-shift to further edge the enterprise into the modern digital world. Data is the lifeblood of the modern world, but not every business is up to the task of mining it for all it's worth. IT organisations understand the importance of data management, yet most are not doing enough to prepare for future data challenges: findings from a recent found that 44.5% of CIOs anticipate that data sprawl will be a major, potentially devastating issue two years from now if their organisation continues in its current approach to data control and management. Unsurprisingly then, IT organisations are struggling to capitalise on the value of their data, which can drastically impact their bottom line. In fact, organisations that were surveyed without an enterprise-wide data management solution incur 66% more operational costs and are 67% slower to market than their innovative peers.It's clear that, while recent uptake of cloud services due to a need for remote working show a positive shift in cloud adoption, IT leaders worldwide still aren't seeing the cloud for what it is: an indispensable part of their IT infrastructure that will be a critical area of investment for effectively managing their growing ocean of data.
Overcoming modern data challenges
The solution, which will allow the enterprise to bridge the gap between their untamed data oceans and the value they know they can mine, lies in a company-wide data management platform. 
The modern enterprise sits on millions if not billions of files of data, yet without a new, ground-up approach, digital businesses will face the same challenges again and again: how do they create backup copies? How do they effectively move and store those copies? And how do they identify and recover the data they need when they need it? 
They're on the precipice of data greatness, they know they need to shake up their data management strategy, yet they know their current tape-based solution isn't what's going to shepherd them to a bright, data-powerful future. A modern cloud data management platform, on the other hand, is custom-built to usher in a new age of data manipulation for these organisations, comprising core features that turn data lakes into a tool, not a hindrance: 
Intricate, accessible data archival: a solution worth its salt should make data archival a straightforward, seamless and easy-to-manage process - be that across public or private clouds. Ideally, this includes the ability for users to automate long-term data retention by moving a slider in the same policy engine as their backup and replication schedules, as well as automated SLA compliance reporting that instantly notifies users on capacity utilisation and growth. These features are what will set a good cloud data management platform from a great one.
Data security and flexibility, wherever, whenever: the second feature to seek out, especially in this brave new remote world, is the ability to extend data management, and protection, to remote offices or wherever else your scattered workforce may be operating from. From here, these remote locations can backup data locally, replicate it to the central data hub of the enterprise, and archive it to the cloud - preferably via an intuitive, easy-to-navigate UI.
Instant backups, instant recovery: in a nutshell, this looks like continuous data protection and instant recovery of your data, without manual storage provisioning slowing you down. As radically simple as it sounds, this puts an end to job scheduling, delivers rapid recovery times, and equips users with the tools to effortlessly search for and identify data across an enterprise.
Data replication and recovery in the face of a crisis: Finally, in preparation for the perimeter breach we'll all one day be faced with, your cloud data management platform must offer an easy to implement, effective disaster recovery strategy. To shine here, your chosen solution will use asynchronous, deduplicated replication, native data recovery orchestration, and cloud instantiation to automate a complete disaster recovery plan - to name a few.
Well-architected cloud data management will be new to many organisations, but it's a concept they'll have to bring themselves up to speed with if they don't want their data lakes turning into unmanageable data swamps in the future. In doing so, the modern digital business will champion digital transformation and data manipulation, better embrace the cloud - and further accelerate that all-important adoption - and begin indexing, organising and utilising their data in new ways that can only strengthen their proposition.