5G, AI and MEC to transform business operations post-COVID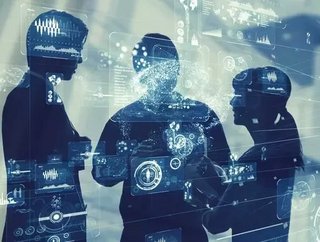 AT&T have teamed up with IBM to transform business operations with 5G, AI and MEC in a post-COVID world...
The global COVID-19 pandemic has severely affected the way businesses run, forcing many to run opeartions 100% remotely as employees were urged and instructed to work from home. 
AT&T, the multinational telecommunications company, and IBM, the international computer hardware company, have teamed up to help transform and revolutionise the future of business operations as employees start to return to work. 
They will utilise AT&T's 5G as well as their multi-access edge computing (MEC) technologies. AT&T's MEC is a private cellular technology with a low latency meaning it processes data on business premises as opposed to sending data traffic via public networks. IBM's Watson AI and cloud technologies will also be used to facilitate the transition into new and unusual working environments. 
Last year, the companies joined forces and announced a cloud partnership that was set to help the development of business operations and they are now teaming up again in order to set this development in motion in the post-COVID business world. The collaboration is set to take place at IBM's research lab in New York, USA. 
A blog post published on Tuesday 18th August 2020 by Steve Canepa, general manager of the global communications sector at IBM and Mo Katibeh, chief product and platform officer at AT&T Business, states that, "In coping with the coronavirus crisis, organizations around the world have been using digital technology to continue operating their businesses remotely while they wait for the world to return to normal—or at least to settle into the next normal,". 
Katibeh and Canepa also wrote that, "From that crisis has come an opportunity: to accelerate the business world's digital transformation. That's why AT&T and IBM, building on our long-standing collaboration, are now focused on the use of 5G wireless networking and edge computing as key ways to help enterprises emerge smarter, more efficient and more resilient as they get fully back to business."
The future of new working environments
The technologies being utilised will highlight the possibility for a digital transformation in industries such as healthcare, energy and manufacturing. IBM's AI will hopefully enable employees to return to work by helping businesses assess the safety of employees when returning to the office. It is also believed that it could help stagger employee start and finish times as well as monitor and alert potential COVID-19 threats.
"The low latency of 5G allows for remote operations in industrial settings, helping to keep workers from harmful situations. And if any dangerous situations do arise, edge computing is designed to let businesses capture and analyze data quickly without extra storage or processing on a central cloud."
AT&T and IBM are dedicated to transforming the future of the business world with their latest technology. Canepa and Katibeh have said that "The COVID-19 crisis is not over, but it won't last forever,". Therefore, they believe that an early implementation of 5G, MEC and AI will not only help businesses survive the COVID-19 storm, but will allow them to come out stronger as business slowly begins to return to a new normal.