Alibaba Group adopts AI and automation for Singles Day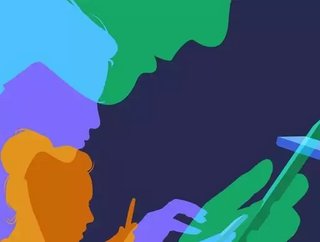 Chinese multinational technology company invests in 10 cutting-edge innovations to streamline manufacturing, fulfilment, and customer experiences...
Alibaba Group, which specialises in e-commerce, retail, internet, and technology, recently revealed ten ground-breaking innovations to revolutionise its business processes.
The technologies, which were announced at the 2020 Double 11 Global Shopping Festival in Hangzhou, China, include the latest robotic, cloud and AI developments for smart manufacturing, customer services and HPC data processing.
Alibaba Group is no stranger to futuristic innovations. The multinational partners with technology leaders at the highest level and founded Alibaba DAMO Academy in October 2017 – an institute dedicated to exploring the unknown through scientific and technological research and innovation. 
In a on the importance of AI in industry, the Alibaba DAMO Academy stated, "Traditional monolithic intelligence cannot meet the real-time understanding and decision-making requirements of large-scale smart device systems. With the development of IoT collaboration awareness and 5G communication technologies, machines can collaborate and compete with each other to achieve a goal."
Innovations
In line with this philosophy, Alibaba, which has enjoyed a turnover of $72bn so far in 2020, adopted a solution called "Industrial Vision AI" for its manufacturing and production. The technology, which automatically carries out quality control inspections on raw materials using AI to identify defects with a 90% accuracy rate, has been launched in the company's numerous textile and garment factories. According to its users, Industrial Vision AI can identify defects as small as 10% of the diameter of a strand of human hair and can improve the efficiency of production by five-fold.
Other state-of-the-art technologies released by Alibaba Group includes a robot-only delivery service called Logistics Robot Xiaomanlv, which was deployed at the Zhejiang University during the Double 11 Global Shopping Festival and is set to deliver 30,000 packages as part of the innovation's launch
Innovations include Real-Time Translation for live streaming, which provides real-time translations in 214 languages, as well as virtual hosts that can communicate with audiences. Alibaba's voice robots perform 20 times faster than Siri and enable interaction with streaming hosts in real-time.
But the technology isn't just about human-robotic interactions. Many of Alibaba's innovations will revolutionise the retail experience. For example, their OCR product, Duguang, helps visually impaired people shop by listening. The identification accuracy of picture information exceeds 99%.
The Intelligent Cognition Engine can also provide the world's largest e-commerce knowledge diaphragm for more than two billion products, while the comprehensive cloud-native core systems for the Double 11 will be the largest cloud-native practice in the world.
Data centre technology
The Alibaba Cloud Hangzhou data centre, meanwhile, aggregates all the information and Alibaba's insights. The facility is the world's largest liquid-cooled data centre and its servers are immersed in special coolant for heat dissipation, with no need for air conditioning and fans during the whole process. The overall energy saving exceeds 70%, and 70 million kWh of electricity can be saved a year.
The data centre O&M (operation and maintenance) was turned over to Tianxun, an O&M robot, in 2016, which has significantly improved the facility's resource utilisation efficiency and delivery efficiency. 
Leaders in AI
China is making great strides in the race to become the world's leading force in AI. Alibaba Group has already made significant headway in the field, commanding several "AI in the community" projects within China. It is also currently the world's largest e-commerce marketplace (bigger than eBay and Amazon combined). 
According to a report by , the Chinese government is a driving force behind their success and has plans to overtake the US as a world leader in AI technology. Initiatives to make this happen, including $1tn of investments in the AI industry by 2030.  
To date, Alibaba has invested in seven AI and ML research labs. Member of the Chinese Academy of Sciences and Vice President for Research at Tsinghua University says, "Scientific and technological innovation is accelerating, and data has become a new factor of production. AI, big data, cloud computing, IoT, and blockchain all have the potential to revolutionise our society."
Qikun adds, "Artificial intelligence has experienced a third wave of development, and the industrial Internet will drive major changes in all industries. We must continue to explore cutting-edge fields, such as new materials and new computing, to support the rapid and sustainable development of digital and intelligent technologies in the future."