AMD unveils new data centre chips, takes its shot at Intel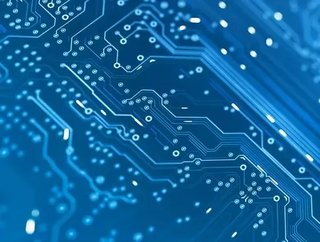 The US chipmaker announced a new line of flagship chipsets, which CEO Lisa Su hints will surpass those manufactured by Intel...
Advanced Micro Devices (AMD) for laptops, gaming consoles and data centres this week at CES 2021.
Speaking at the company's keynote on Tuesday, revealed the upcoming launch of a new family of high performance chips, including an upcoming next generation server processor for data centres, designed to handle extreme high performance computing (HPC) workloads. 
"AMD is incredibly proud to be at the heart of products, services and experiences keeping us productive, learning, connected and entertained in an increasingly 'digital first' world," said Dr. Su in her address. "We are committed to consistently pushing the envelope on what's possible in PCs, gaming, data centers and the cloud together with our industry partners."
Dr. Su revealed that some of the new line of products would be hitting the market as early as February. She also that the new chips would surpass those manufactured by its primary competitor, Intel. 
In the Q4 of 2020, recorded were from Intel processors, a fall from the 64.9% share seen in previous quarters, whilst 38.6% originated from AMD processors. 
AMD has been fighting tooth and nail over the past year to wrest a larger portion of the global microprocessor market share away from Intel. 
"Third-gen Epyc [server chips] will reset the bar for data center computing," said Dr. Su on stage. The processor, codenamed "Milan", will be an essential underpinning technology in the continued development of the supercomputers, data centers and cloud services underpinning scientific research, global business, ecommerce and increasingly important cloud services like online learning, collaboration applications and video conferencing, Dr. Su explained. 
In a demonstration running the widely used Weather Research and Forecast (WRF) Model to crunch through a demanding workload to predict weather in the continental US, the Milan processors outperformed two of the "competition's" highest end dual socket processors by ~68%. 
Dr. Su was also joined on stage by representatives from Microsoft and several other long-time partners of Intel, who showed support for AMD and suggested that the company's chipsets would have a greater role in their purchasing strategies going forward.