AMD unveils new line of EPYC processors for HPC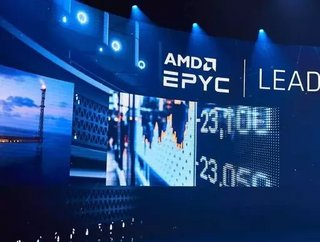 The EPYC 7003 series was launched on Monday, with AMD laying claim to the title of world's highest-performing server processor...
At a virtual event held on Monday, California-based semiconductor manufacturer AMD unveiled the latest version of its EPYC processor chip designed to handle high performance computing (HPC) workloads in data centres, the 7003 Series.
The 7003 Series includes the EPYC 7763, which AMD claims is the world's highest-performing server processor. In tests run on the industry standard benchmarking service SPEC.org, a server containing two 8c AMD EPYC 72F3 CPUs achieved an estimated score of 176 with a per core score of 11.00 which is a higher per core performance score than any currently posted in any SPEC.org publication. 
The AMD EPYC 7003 Series - Image Courtesy of AMD
The result, according to AMD, makes the EPYC 7763 the world's fastest HPC server, capable of delivering up to 19% more instructions per clock than the company's previous generation of HPC hardware. 
"With the launch of our 3rd Gen AMD EPYC processors, we are incredibly excited to deliver the fastest server CPU in the world. These processors extend our data centre leadership and help customers solve today's most complex IT challenges, while substantially growing our ecosystem," said Forrest Norrod, senior vice president and general manager, Data Centre and Embedded Solutions Business Group, at the unveiling event. 
He added: "We not only double the performance over the competition in HPC, cloud and enterprise workloads with our newest server CPUs, but together with the AMD Instinct GPUs, we are breaking the exascale barrier in supercomputing and helping to tackle problems that have previously been beyond humanity's reach."
AMD originally announced this third generation of its EPYC processors at CES 2021 in January, with the company's CEO, Dr. Lisa Su, positioning the latest generation as an 'Intel slayer', hinting that the third generation EPYC chips would surpass AMD's primary competitor's most powerful hardware offerings. "We are committed to consistently pushing the envelope on what's possible in PCs, gaming, data centers and the cloud together with our industry partners," Dr. Su said on stage at CES. 
The global HPC market is a fast-growing segment of the data centre industry, driven by factors including increased government investment, growing research applications and a growing need for faster computers to tackle increasingly massive datasets, a trend which is one of the driving forces behind the rapid development of more powerful artificial intelligence capabilities. 
The AMD EPYC 7003 Series - Image Courtesy of AMD
AMD expects to leverage the EPYC 7003 Series to broaden its partner ecosystem over the course of the year, with "more than 400 cloud instances using all generations of EPYC processors and 100 new server platforms using 3rd Gen EPYC processors," by the close of 2021. 
In particular, the high core density offered by the EPYC 7003 series will likely make the technology appealing to hyperscale cloud providers, which are increasingly building denser and denser racks as the cooling technology required to operate them becomes more advanced and more affordable. 
"IT organisations are accelerating hybrid cloud adoption to support business critical digital initiatives, and that requires a refresh of both their compute infrastructure and their operating model to maximise performance and lower costs," commented DD Dasgupta, Vice President of Product Management for Cisco Cloud. 
"Together with AMD, we are delivering systems optimised for workloads requiring high core counts, including cloud and VDI workloads, and massive I/O-intensive workloads such as data analytics. Combined with the simplicity of SaaS-managed infrastructure, customers can improve operations spanning infrastructure, workloads and clouds."