AMD unveils the world's fastest HPC accelerator GPU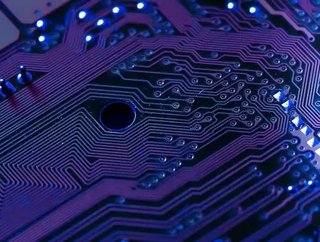 The Fortune 500 technology leader has broken all performance records with its latest innovation...
AMD has announced the development of the world's fastest high-performance computing accelerator GPU.
The new AMD Instinct MI100 accelerator is set to revolutionise the industry because it excels in all capabilities, providing Artificial Intelligence (AI) and industry-leading compute performance. The GPU is also supported by new accelerated compute platforms from Dell, Gigabyte, HPE, and Supermicro.
AMD made the announcement following the recent Intel GPU of the Intel Iris Xe series for laptops in October, the company's first foray back into the discreet GPU market since 1998. The first laptops to implement the Intel's new GPU are the Acer Swift 3x, Asus VivoBook Flip TP470 and Dell Inspiron 15 7000 2-in-1. Intel has also hinted that it will launch a DGI for desktop video cards in 2021.
But while Intel concentrates on the PC market, AMD's innovation looks set to transform computing for the global, business arena. Combined with AMD EPYCTM CPUs and the ROCm 4.0 open software platform, the MI100 is designed to drive forward new discoveries ahead of the exascale era. Its unprecedented performance will enable scientists and researchers worldwide to accelerate discoveries in industries including life sciences, energy, finance, academics, government, defence and more.
, assistant vice president in NCBU, GIGABYTE said the new computing power offered by the MI100 would be a big draw for customers from several industries. He explained, "AMD Instinct MI100 accelerators represent the next level of high-performance computing in the data centre. As a new accelerator in the GIGABYTE portfolio, our customers can look to benefit from improved performance across a range of scientific and industrial HPC workloads."
High-performance
The demand for high-performance computing (HPC) has risen considerably as industries adopt the technology to improve products, reduce production costs and decrease the time it takes to develop new products. As the demand for Big Data increases, so does the need for analysis, with HPC providing the solution.
AMD's latest breakthrough will offer companies the chance to aggregate data at high speed, producing increasingly accurate, real-time analysis of performance.
Advocates of the technology say AMD's innovation will also drive forward the development of exascale computing, which is currently defined as systems that can perform at least one exaflop―or one quintillion (a billion billion)—calculations per second.
The AMD Instinct MI100 GPU is built on AMD CDNA architecture, creating a new standard of accelerated systems for HPC and AI when paired with second-generation AMD EPYC processors. It also delivers seven times the FP16 theoretical peak floating-point performance for AI training workloads when compared to AMD's previous generation accelerators.
, director of science, Oak Ridge Leadership Computing Facility has been trialling the technology. He said, "We've received early access to the MI100 accelerator, and the preliminary results are very encouraging. We've typically seen significant performance boosts, up to two to three times compared to other GPUs."
Software
Currently, the AMD ROCm developer software provides the foundation for exascale computing. The open-source toolset consists of compilers, programming APIs and libraries. ROCm is used by exascale software developers to create high-performance applications and has also been optimised to deliver performance at scale for MI100-based systems.  
Messer commented, "What's also important to recognise is the impact software has on performance. The fact that the ROCm open software platform and HIP developer tools are open source and work on a variety of platforms, it is something that we have been absolutely almost obsessed with since we fielded the very first hybrid CPU/GPU system."
The performance of the GPU accelerator and its capacity for compatibility has made it popular with leading computer and technology manufacturers. , senior vice president, PowerEdge Servers, Dell Technologies said it was a step forward in data centre technology. 
"Dell EMC PowerEdge servers will support the new AMD Instinct MI100, which will enable faster insights from data," said Pendekanti. "This would help our customers achieve more robust and efficient HPC and AI results rapidly. The high-performance capabilities of AMD Instinct accelerators are a natural fit for our PowerEdge server AI and HPC portfolio."
AMD's corporate vice president, Data Centre GPU and Accelerated Processing, revealed the technology was created specifically with the scientific community in mind and he hoped the MI100 would benefit research work on a broad scale. 
He said, "Today AMD takes a major step forward in the journey toward exascale computing as we unveil the AMD Instinct MI100 – the world's fastest HPC GPU. Squarely targeted toward the workloads that matter in scientific computing, our latest accelerator, when combined with the AMD ROCm open software platform, is designed to provide scientists and researchers a superior foundation for their work in HPC."