Big data, big energy consumption?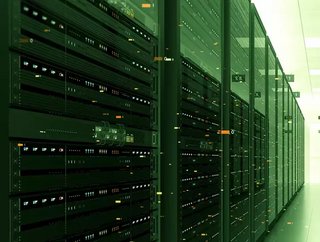 Marcin Bala, CTO of telecommunications networks specialist Salumanus, explains how to create a more sustainable data centre infrastructure.
Each photo we post on social media or email we send is saved into servers that are stored in physical data centres around the world. This process consumes a significant amount of energy, raising sustainability issues in the data centre industry. 
According to energy policy firm Energy Innovation, very large data centres require more than 100 megawatts (MW) of power capacity, enough to power around 80,000 U.S. households. 
Overall, it is estimated that data centres consume between one to two per cent of global electricity demand, but figures are predicted to grow due to an increase in data centre facilities. 
Given these numbers, it is essential that data centre operators put energy efficiency and sustainability at the core of their business strategy. But how can they do that in a cost-efficient way and without radically restructuring their facilities? 
Data compression
Data produced globally is unlikely to decrease in the future and is in fact growing, aided by external factors, such as the COVID-19 pandemic. In the first quarter of 2020 alone, data usage has increased by 47%. Data centre operators need to look for innovative ways to respond to this increase and prepare for future surges.
One way to do so in a sustainable way is data compression. This process involves the reduction of a file's size by re-encoding the file data to use fewer bits of storage compared to the original file. Compressed data requires less time for transfer and consumes less network bandwidth. By diminishing the file size, less storage capacity and thus energy consumption are needed. Not only is this a sustainable practice, but it is also an opportunity for operators to reduce costs associated with storage resources.
Data compression can also improve analytics performance and provide a better user experience. For these reasons, this is becoming a popular practice in data storage and management strategies.
Energy-efficient technologies
Apart from their assets — data — data centres also consume energy through their infrastructure and equipment. While servers and cooling systems account for the greatest share of electricity use, other equipment like storage drives and network devices contribute significantly to the overall share. That's why it's important to maximise their efficiency and get rid of redundant hardware.
A green data centre does not contain obsolete systems, such as inactive or underused servers. For example, low-power servers use smart computing to balance performance with energy consumption. In data centres, these can be much more efficient that conventional servers and can significantly reduce the operation costs of cooling facilities, as they generate less heat. To achieve a more sustainable data centre, a viable solution might be to replace obsolete equipment with new, more energy-efficient technologies such as low-power servers. 
According to a report by Pike Research, by the end of 2021 cloud computing could  help cut the global IT carbon footprint by 38%. Nevertheless, this result is dependent on the creation of sustainable data centres, so data centre operators need to take proactive steps now. 
Flexible equipment
As data centres become more popular, the need for synchronizing data between them is increasing. Transceivers are an integral component of any data centre as they help businesses access their data in real time and connect devices in data centres in different locations, while maintaining a strong bandwidth and network speed. 
A great advantage of transceivers is that they can be configured to reduce energy consumption. For example, using QSFP28 CWDM4 for inside data centre connection helps datacentres save energy, as this transceiver has a power consumption  around 20% lower than other types. 
Similarly, when connecting data centres, most operators use complete DWDM systems that include transponders and muxponders instead of "coloured" transceivers like the QSFP28 DWDM connecting data centre. The latter type allows data centre operators to send DWDM wavelengths directly from network devices without the need to power additional muxponders and transponders. They also provide a capacity of up to 4 TB/s on one fibre and facilitate the connection of data centres that are up to 120 km apart.
This type of transceiver has a maximum power consumption of 4.5 W, which is much lower than other form factor 100G DWDM transceivers and can help operators achieve up to 90% energy saving. Thus, it is ideal for operators who want to achieve a green data centre. What's more, with the latest technology operators are able to enlarge the capacity of their DWDM system even up to 25.6Tb from one pair of fibre. They just need to implement a  QSFP-DD solution that supports coherent technology.
As data volumes continue to grow, data centre operators need to take proactive steps to accommodate the increase in a sustainable and cost-effective way. Measures such as data compression, equipment upgrades and using flexible and configurable transceivers are key to optimising infrastructure while reducing data centres' carbon footprint. 
At Salumanus, we believe operators and telecom experts have a responsibility to deliver more sustainable practices in the industry, which is why we are committed to promoting the use of QFP28 DWDM as well as QSFP-DD coherent transceivers among operators and to support them in the process of achieving a green data centre.