The cloud above the clouds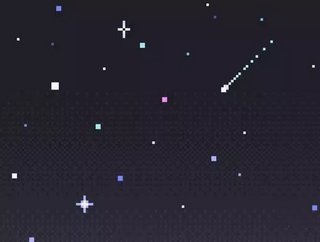 Upcycling reaches new heights as tech experts re-purpose satellites as data centres...
Space is no longer the final frontier when it comes to storing and processing data. As Microsoft its new 'space-focused' cloud service enterprise especially for the space industry, other companies are developing satellite technology into data storage centres. 
Innovators at the Florida-based edge-computing company, , plan to launch their first, stratospheric facility next year. The start-up partnered with Hewlett Packard in 2019 to develop unique equipment that enables them to use off-the-shelf, rackmount servers in space.
A recently-released revealed the project is on track, saying,"OrbitsEdge has reached a significant milestone in our quest to put a high-performance data centre in orbit, a cloud above the clouds, with the testing of the Hewlett Packard Enterprise (HPE) EL 8000s. These are the actual systems that will be aboard our SatFrame™ during our initial launch in late 2021."
The above-the-stratosphere environment is, according to OrbitsEdge, climatically suitable for cooling, while satellites are already powered independently by solar energy. 
The location of the satellite data centre will render it impervious to the threats facilities on earth are subject to, like natural disasters or physical terrorist attacks. While many data centres are located strategically and fortified to protect them from security breaches, (like the Bluebird centre in Missouri situated 85 feet below ground) OrbitsEdge is truly unique. 
Space-age servers
The satellite data centre will communicate with other satellites to collect and process information. It will also perform overhead edge-computing when a traditional data centre is unavailable. The innovative enterprise recognises the prospects in offloading and storing data from EO satellites (Earth Observation), transforming it into useful imagery, and sending the results directly to end-users in the field. 
Though the concept of data centres in orbit may seem extreme, , Editor in Chief of believes it could well be the next big thing. He points to the falling cost of satellite building and launches and says the melding of IT concepts with satellite operations makes sense.
"Until recently, satellite hardware and software were tightly tied together and purpose-built for a single function," comments Mohney. "The introduction of commercial-off-the-shelf processors, open standards software, and standardised hardware is enabling companies to repurpose orbiting satellites for different tasks by simply uploading new software and allowing the sharing of a single satellite by hosting hardware for two or more users."
He adds, "This 'Space as a Service' concept can be used for operating multi-tenant hardware in a micro-colocation model or offering virtual server capacity for "above the clouds" computing. Several space startups are integrating micro-data centres into their designs, offering computing power to process satellite imaging data or monitor distributed sensors for Internet of Things (IoT) applications."
, CTO of OrbitsEdge, explained, "We're both edge computing and data centre. We want to put big-performance computing infrastructure into space to process data, cleanse it, aggregate data from multiple sources and analyse it. We are that missing piece of the infrastructure to commercial space."
President of OrbitsEdge, , said financial technology companies had shown great interest in the project, as well as entertainment outlets. "It's another location for processing data above the clouds. There's a lot of interest in fintech, being able to make buy/sell decisions based on counting cars in parking lots. We're also talking to entertainment companies as well, from space tourists to augmented reality firms."
Industry innovators
Though Microsoft's latest enterprise does not use satellites for data storage and processing, it does enhance the current use of space-suitable hardware and satellite infrastructure, to further revolutionise the data centre industry.
Azure Space will provide mobile cloud computing data facilities that can be installed anywhere on earth and connect to SpaceX's Starlink and SES' O3b internet satellites. The SpaceX and SES then provide point-to-point connectivity. 
, SpaceX president and chief of operating officer, explained, "You don't need fibre, you basically talk to the satellites that we have in orbit, the satellites will talk to each other and get that data to the other point on Earth where it's needed."
Meanwhile, earth's orbit isn't far enough for the techs at OrbitsEdge, who are keen to branch into unchartered territories. The company is already considering building facilities on the Moon, Mars, and taking part in deep-space missions. 
Ward adds, "Our initial plan is to start at Low Earth Orbit then go to Geosynchronous Earth Orbit and cis-lunar locations. Possibly planetary surface missions where we are either static as a part of a base or habitat, but we also have the capability to attach onto a vehicle."