Crypto carbon credits are peak climate irresponsibility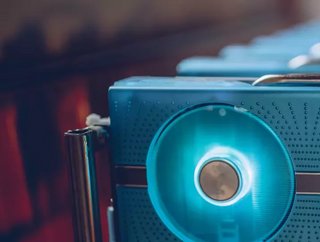 Issuing carbon credits to crypto mining operations is a disturbing new step in the greenwashing of the industry. 
The cryptocurrency mining industry has increasingly come under fire over the past year for its pronounced impact on the environment. Crypto mining is one of the most energy-intensive uses for IT infrastructure, and the scale at which it needs to be carried out in order to be profitable results in staggeringly high energy consumption. 
Also, because mining operations want to keep their electricity bills as low as possible, many of them have chosen to set up shop in countries where prices are low. Unfortunately, those countries (usually in Eastern Europe or, until recently, China) tend to have pretty dirty energy mixes, further compounding the emissions figures of an already dirty business. 
As a result, various governments around the world - including India, China, and recently New York State - have started to put stricter regulations or outright bans in place to curb the negative effects of their mining industries. 
The crypto hate is, quite frankly, easy enough to understand. The data centre industry as a whole catches enough flack as it is, when hyperscale and colocation facilities underpin the very fabric of the digital world. Crypto mines, on the other hand, consume vast amounts of energy and produce nothing of value beyond revenue for their owners - not to mention the issues promoted by the untraceability and lack of accountability attached to currencies like Bitcoin. 
In a report released in April of this year by the Center for Global Development, authors Todd Moss and Michael Pisa noted that "Because of the pseudo-anonymity it provides, Bitcoin has become a vehicle for illicit finance—though it still plays a much smaller role than (anonymous) cash. And because new bitcoins are created through a computationally intensive process known as "mining," the Bitcoin network has become a massive draw on the world's energy resources."  
"It's as if Beanie Babies not only facilitated narco-trafficking but also used more energy than all 3,040 large hospitals across the United States combined." -

Todd Moss, Michael Pisa, CGD
Faced with increased public and governmental scrutiny, Crypto is looking for a way to clean up its image - but not necessarily its act. While it's true that some crypto mining operations are looking for ways to implement genuinely sustainable practices into their setups - like the recent partnership between Blockstream Mining and fintech startup Square, which recently invested $5mn into building a solar-powered Bitcoin mining facility - other players in the industry look as though they might be headed in another, more distasteful direction. 
Carbon Offsetting is a Climate Disaster 
I make no bones about my disdain for the practice of carbon offsetting. For anyone who doesn't know, carbon offsetting is a practice which sees companies pay money to for-profit private organisations like TerraPass and atmosfair in exchange for carbon "credits". These credits are "worth" an amount of carbon emitted into the atmosphere and allow the company to scrub that amount of carbon from its emissions figures. 
The money is then invested into green research, carbon capture projects, and other sustainability initiatives, which is good. However, much of the industry is in private hands without nearly enough governmental oversight and, therefore, little electoral responsibility to people who have to keep on living on a planet that's being warmed by the carbon that's still being emitted by companies who can publicly claim to be "carbon neutral" or even "carbon negative". 
Shadia Nasralla and Susanna Twidale, both reporters for Reuters, wrote in an op-ed earlier this year that "The voluntary carbon offset credit market has the potential to play a major role in allowing society to continue to emit greenhouse gases, while striving to keep global warming under 1.5 degrees Celsius." 
They note that carbon credits can allow companies to keep on emitting carbon, even if they report zero emissions, and that there are currently "no rules on how many offsets a corporation can use in any given year." 
Crypto Carbon Credits 
Now, it seems as though carbon credit vendors may be about to put this creative carbon accounting tool into the hands of some of the tech industry's most harmful players: crypto miners. 
This week, BSO - a company that provides connectivity solutions to crypto miners - in partnership with ImpactScope - a Swiss "social enterprise" company set up to provide offsetting solutions to crypto enthusiasts, bitcoin miners and digital asset marketplaces - "has become the first connectivity provider to offer clients that trade cryptocurrencies the means to calculate and offset the excess carbon emissions of their operations." 
The announcement is being framed as a bold new step towards solving an unavoidable issue - rather than a libertarian tax-evasion scheme. "Investors have… been compelled in recent years to seek out additions to their portfolio that not only deliver great returns but are also more socially responsible," says the companies' joint press release. 
"In light of recent reports highlighting the climate emergency we are facing, there is a sense of urgency in the industry to change for the better. By partnering with ImpactScope we are able to offer support to our clients in fighting climate change and help them make trading crypto more sustainable," says Michael Ourabah, CEO of BSO. 
The carbon footprint of a single mined bitcoin (including fees) amounts to 191 tonnes of carbon dioxide. According to Reuters, "Bitcoin production is estimated to generate between 22 and 22.9 million metric tons of carbon dioxide emissions a year.
If cryptocurrency miners are allowed to continue emitting amounts of carbon roughly equal to the annual emissions of Sri Lanka, while using readily available carbon credits (the proceeds from go to private corporations rather than government tax coffers) to report emissions in line with their ESG goals, then it would be an act of monumental climate irresponsibility on par with President Biden continuing an environmental policy with the unofficial catchphrase "drill, baby, drill."