Data centre growth will be key driver for chip sector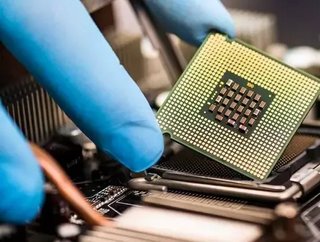 SK Hynix believes that the doubling of data centre demand in coming years will be the key driver behind the growth of the microprocessor industry...
The global data centre industry is experiencing an unprecedented spike in demand, driven by factors ranging from the global shift towards the public cloud, 5G and IoT, and the widespread move towards remote work due to the pandemic.
As a result, the world's second-largest memory chipmaker, South Korean firm SK Hynix, sees the data centre industry as the source of a massive growth wave for the semiconductor sector. 
In a keynote address given on Sunday, SK Hynix's chief executive officer, Lee Seok-hee revealed that the company expects a huge surge in demand for chips used in data centre servers, fueled by "exponentially increased demand" due to 5G networking, artificial intelligence (AI) and self-driving cars. 
"The total amount of both structured and unstructured data is expected to increase exponentially," said Lee at the press event. "If you look at the capacity requirement of Dram and Nand Flash for each data centre, the numbers are daunting." 
That daunting proposition means big revenue increases for SK Hynix and other chipmakers in the industry.  
At the event, Lee introduced SK Hynix's roadmap for the coming years, developed in response to the anticipated spike in demand. According to Lee, in addition to performance, reliability will fast become the key differentiator for semiconductor products in the coming years. 
"So far, high density, high speed, low power was required of memory to satisfy the need of various applications and customers," Lee said. "But now on top of those requirements, high reliability is required in growing markets for smart ICT technology such as autonomous cars and smart health care where the components are expected to run for a long period of time under extreme conditions." 
The statement lines up well with the demands placed on equipment by hyperscale data centre designs. Hyperscalers increasingly prefer to run their server rooms hotter than traditional enterprise data centres, choosing to cool the servers themselves with liquid cooling technology, rather than just put them in what is essentially a large refrigerator. 
Humidity is also rising in the larger, more modern facilities, all in the name of greater efficiency and sustainability, as hyperscalers like AWS and Google fight to use open source design methodologies and economies of scale to deliver services leaner and greener than ever before. 
The global data centre chip market was valued at just over $7.7bn back in 2017 by Allied Market Research. By 2025, the same report predicts the industry to have grown to more than $15.6bn. Keep in mind, these estimates were made prior to the effects of COVID-19 on widespread economic digitalisation were even taken into consideration, so that growth projection is likely to end up being somewhat conservative in nature.