DE-CIX change management team and appoint Ivo Ivanov as CEO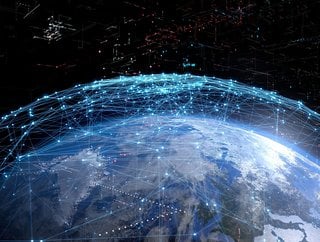 DE-CIX has announced new changes in its management team as the company experiences a growth period
Operator of Internet Exchanges, DE-CIX, has announced that after more than 25 years as CEO and five years as Chair of the DE-CIX Group AG Board, Harald A. Summa will take a seat on the DE-CIX Supervisory Board.
Ivo Ivanov, who has worked at DE-CIX since 2007, replaces company founder Harald A. Summa as Chair of the Board and CEO.
"DE-CIX currently finds itself in an unprecedented growth phase. I look forward to bringing my experience into my new role in the Supervisory Board in future and continuing to contribute to DE-CIX's success story. I would like to thank all the companions, business partners, and above all the entire team for the extraordinarily successful development of DE-CIX in the last few decades. Who would have thought, 25 years ago, that DE-CIX could become one of the drivers of digitalisation? And not only in Germany, but globally. Of that I am particularly proud," Summa commented on his move to the DE-CIX Supervisory Board.
Along with the change in leadership, CTO Dr. Thomas King has been appointed a seat on the board. Christian Reuter has been named Chief Sales Officer, a new position, and will become a member of the board.
"Through our regional and global expansion strategy, as well as new interconnection services, we will fulfil the needs of enterprises of all sizes, and help them to accelerate their digitisation process. As CEO, I look forward to leading DE-CIX through this new growth phase," said Ivanov.
Improving interconnection services for customers
On a mission to make interconnection easy everywhere, DE-CIX provides Internet Exchange (IX) services and operates several carrier and data centre-neutral Internet Exchanges in Europe, North America, Africa, the Middle East, India, and Asia.
It interconnects thousands of network operators, Internet service providers, content providers, and enterprise networks from more than 100 countries and offers peering, cloud, and other interconnection services.