Delta launches new solutions for IoT, 5G and edge computing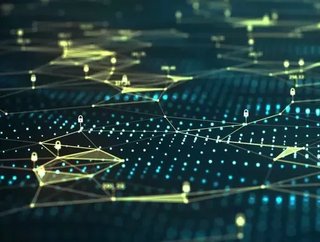 Three new solutions include a modular edge data centre, a powerful EV charger and a suite of software tools aimed at developing machinery systems...
Netherlands-based power and thermal management leader announced on Friday a suite of new energy efficient solutions for the data centre, IoT, 5G, edge computing and e-mobility markets.
The new solutions were launched as exploring the theme of 'Pioneering Energy-efficient Infrastructure Technologies'. 
These technologies include the SmartNode modularised data centre solution which reportedly allows for fast and flexible implementation of energy-efficient edge computing data centres; the UFC200 Ultra Fast EV charger, a 200kW system especially for charging point operators and fleet managers; and Delta's DIAStudio Smart Machine Suite, a digital platform that enables efficient machine development and configuration.
"During the current pandemic environment, we stay ahead of the curve by providing an innovative and sustainable platform to present our pioneering energy-efficient infrastructure technologies," said Dalip Sharma, president and general manager of Delta, EMEA, in a press release. "In fact, our new modularised data centre solution, ultra-fast EV charger and digital system for smart manufacturing echo Delta's mission 'To provide innovative, clean and energy-efficient solutions for a better tomorrow,' by being able to meet the demands of our customers in an ever-changing world."
The company also provided a breakdown of the benefits and capabilities of its three new solutions: 
SmartNode
As ongoing trends like 5G adoption and the ongoing global growth of telecommunications traffic increase around the world, demand for low latency, ready-made data centre solutions at the network edge is accelerating. 
The SmartNode is an easy to install pre-fabricated, all-in-one edge data centre module. Available in two variations, the SmartNode Tier II and Tier III data centre, this solution enables rapid scaling of edge computing capacity, reportedly providing the perfect infrastructure for IoT and other applications that demand low latency, such as autonomous driving, remote healthcare and OTT media services.
The 200KW Ultra Fast Electric Vehicle Charger
"Next generation EVs, e-trucks and e-buses will demand access to faster and more powerful charging systems," claims Delta. The company's new 200kW capacity electric vehicle (EV) charger is targeted at fleet managers and charging point operators, and can split its output between two vehicles simultaneously, as well as being designed to handle rough weather and accept card payments. 
According to a report released earlier this year by Cornwall Insight and accountancy firm PwC, shifting to zero emission vehicles across a fleet, as well as claiming that if all UK fleet vehicles went zero emission, as much as 30mn tonnes of CO2 would be removed from annual emissions, which accounts for about 25% of all UK vehicle emissions.
The DIAStudio Smart Machine Suite
According to Delta, the company's new DIAStudio Smart Machine Suite enables users to more efficiently develop a machinery system, from product selection, programming, to exporting on a unified platform. It is composed of three major software: DIASelector is an application allowing users to select specific components of the machine system; DIADesigner picks up to complete programing, configuration and commission on an integrated engineering platform; DIAScreen then lets users share tags between programmable logic controllers (PLCs) and human machine interfaces (HMIs) or text panels to complete the operation interface.