From desktops to data centres: The power of XaaS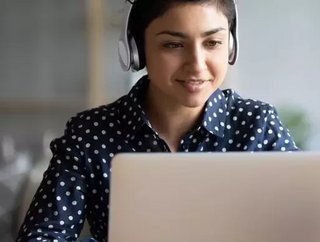 Fueled by the COVID-19 crisis, enterprises are unlocking the power of service-based digital solutions...
Over the past decade, the tech industry has been locked in a debate over the future of the data centre. From on-premises legacy infrastructure to public, private and hybrid cloud, this chapter is drawing to a close. 
"The debate over whether applications are going to move fully to the public cloud or stay on-premises is nearing its end," comments . Speaking to Data Centre Magazine, Loake explains that, by 2021, industry experts like Gartner expect that 75% of mid-size and large organisations will be using either multi-cloud or hybrid cloud IT strategies, adding that the prediction "was made pre-COVID-19, so we could even supercede Gartner's estimate, given the acceleration we've seen in recent months." 
The global pandemic has had, is continuing to have, and most likely will continue to have a profound effect on the ways that we live and work for the foreseeable future. All scales of enterprise have been engaged in a profound experiment with remote work since March. This increased and involuntary digitalisation of the global workforce, coupled with lockdowns, travel bans, social distancing measures and online learning, have driven demand for digital services and infrastructure at an astonishing rate. 
"We also saw a large spike in network and connectivity needs during COVID-19," says , speaking to Data Centre Magazine. "Being connected has never been more important to our customers than now, especially since the majority of their employees are working from home." 
In order to enable digital operations during the COVID-19 pandemic and beyond, enterprises are embracing the flexibility, resilience and scalability of service based digital solutions. This month, we sat down with Loake and Fuhrman to discuss how offering everything from desktops to data centres as a service is driving the success of the world's most digitally-enabled companies. 
Desktop-as-a-Service: Enabling remote work at scale
Launched in July, solution has been designed to help remote workforces remain competitive during and after the pandemic. "As a result of the pandemic, the remote labor force has increased from 10% to an estimated 70%," said Fuhrman in a recent press release. "That means IT departments have had to quickly re-architect their IT infrastructure to enable a distributed workforce, provisioning hardware and SaaS applications while ensuring security, accessibility and procurement of tools and equipment." 
In order to support the demands of a distributed remote workforce, Flexential DaaS allows businesses to host a number of virtual desktops in the cloud, a process which the company claims offers advantages over a traditional in-house desktop portfolio. The turnkey solution remotely delivers enterprise-class connectivity, performance and, perhaps most importantly, security. 
on the pandemic's effect on cybersecurity strategies by notes that remote work transitions have introduced thousands of unsecured devices to enterprise networks. Deloitte's experts note that many employees are "accessing corporate networks and systems on devices that may have vulnerabilities or are already being compromised. Likewise, workers are relying heavily on web conferencing and collaboration tools to do their jobs, which can be compromised by threat actors." This year, IBM identified the global as being higher than $3.8mn, with breaches in the US costing an average of $8.64mn. Clearly, enterprises cannot afford not to make security a priority at a time when remote work is rendering networks more vulnerable than ever before. 
Flexential DaaS can largely solve those issues. By effectively centralising the hosting of an enterprises desktops, the solution can ensure increased security and threat prevention. "Our DaaS solution provides secure access to company data without storing anything on local devices and access control using authentication," explains Fuhrman. He continues, elaborating on the ways that a digital service solution can be hugely beneficial to a remote workforce. "A virtual desktop looks and feels just like a physical workstation," he adds. 
"The user experience is often even better than a physical workstation because powerful resources, such as storage and back-end databases, are readily available. Because virtual desktops require less physical equipment and maintenance, they can be more cost-effective than physical desktops, and an IT department can easily manage a large number of far-flung virtual desktops from a central location." Software updates, he continues, can all be pushed out from a central control panel, rather than installed one-by-one, and virtual machines have better potential to scale without creating pain points compared to portals and shared drives.  
Data Centres as a Service: securely unlocking the power of multi-cloud
"While multi-cloud is already most organisations' reality, there's also a need to create a consistent cloud experience across on-premises, off-premises and edge environments," says Loake. He adds that, for many enterprises, the last few years have seen the level of diversity in the application landscape increase dramatically, which has increased the complexity of creating a consistent cloud experience. Multi-cloud deployments are further compounding the problem, even as they deliver strategic benefits to their users. "Solving this complexity is one of the biggest IT challenges that we see organisations facing in 2020," he says. 
In order to increase stability, resilience and ability to scale, while reducing costs and disruptions, several players in the industry, including Dell, are offering data-centre-as-a-service (DCaaS) solutions as a way for companies to cut through the complexity of the modern hybrid cloud landscape.
Using "combines the simplicity and agility of the public cloud with the security and control of an on-premises infrastructure," Loake explains. "The product is then delivered as a service to both data centre and edge locations using VMWare's industry-standard compute, storage and networking software, which integrates with our enterprise-class hardware." 
A key benefit of DCaaS solutions, Loake continues, is that the service delivers secure and scalable data centre infrastructure hosting services on a monthly billing cycle, eliminating costly capital expenditure for physical infrastructure solutions. 
In a future defined by increased economic and political uncertainty, disruption and distributed workforces, enterprises that embrace solutions as a service are set to have the edge in terms of resilience and scalability. "At Dell, the cloud is not a destination, but an operating model," says Loake. "We recognise that data and applications should be able to seamlessly move to and from private, public and edge deployments, at any time." Both Dell and Flexential are delivering that much-needed mobility to enterprises looking to digitalise in response to a rapidly changing world.