DUG Technology planning carbon-free HPC data centre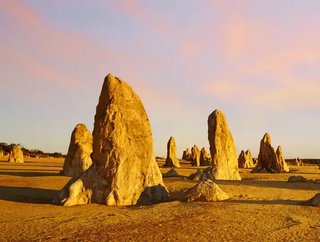 DUG claims the facility, which will have an initial compute capacity of more than 200 petaflops, is the world's first carbon-free HPC data centre.
On Tuesday, DUG Technology (formerly known as DownUnder GeoSolutions) announced plans to build another high performance computing (HPC) data centre in the town of Geraldton, Western Australia. 
The new data centre will not only be DUG's largest data centre project to date (the company already owns and operate supercomputers in Perth, London, Houston and Kuala Lumpur, with its Texas facility winning the top prize at the Data Centre Design Awards in 2019) but will also, according to the company, be the world's first carbon-free data centre designed for HPC use. 
The site will be one of the world's largest HPC installations, with an initial compute capacity of more than 200 petaflops, and plans in place for expansion to "multi-exaflop scale" once the proposed ten data halls are commissioned. DUG's board has budgeted AUD5mn for the project.  
Carbon-free HPC
Most-interestingly, the site will be the first HPC data centre in the world to be entirely powered by renewable energy. The town of Geraldton was reportedly chosen by DUG due to its ideal climate for wind and solar power generation, a fact which is "rapidly" transforming the area into "one of the world's premier renewable energy regions."
In addition to using renewable energy, the site is designed to be hyper efficient - using DUG's own in-house liquid immersion cooling technology and an onsite hydrogen battery system. 
"The goal for the campus is to be completely powered by renewables – to accelerate science while simultaneously helping clients achieve their carbon-reduction goals and meet environmental, social, and governance (ESG) requirements," said a DUG spokesperson on Tuesday.  
Giving back in the Outback 
The facility, which is being built on land scheduled to pass into the ownership of the Yamatji Nation Trust later this year as part of the Yamatji Nation Indigenous Land Use Agreement, reportedly has the "full support" of the indiginous nation's board. Part of the project also involves the provision of opportunities and training for Yamatji people. 
"As demand for HPC continues to grow exponentially around the world we must invest in world-leading, carbon-free, cost-effective HPC solutions for our clients," said Matt Lamont, CEO and founder of DUG. "We developed our award-winning DUG Cool immersion system to reduce the energy footprint of our data centres. Having the ability to utilise this technology at scale would solidify the Geraldton campus as the world standard in environmentally-friendly HPC.