Global server market takes a 2.5% hit in Q2, finds IDC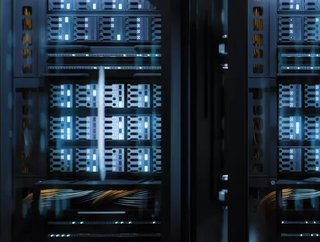 Reduced sales in the mid-range and high-end server segments cut global server sales by 2.5% last quarter; Dell and HPE tied for first place. 
The global server market's revenues were down 2.5% in Q2 of 2021 to $23.6 billion, according to a new report from the IDC. The Worldwide Quarterly Server Tracker found that, while volume server revenue rose by 5.6% during the quarter, sales of mid-range and high-end servers dropped substantially. 
The number of total shipments worldwide only grew by 0.1% compared to units sold in 2020. 
Mid-range server sales worldwide fell by 30.0% to $2.4 billion, and high-end servers declined by 32.7% to $1.3 billion. 
In terms of hardware manufacturers, IBM and Inspur had an especially bad time, with revenues falling by 12.6% and 19.5% respectively. The market leaders in Q2 were Hewlett Packard Enterprise (HPE) and Dell Technologies which, according to IDC, "ended the quarter in a statistical tie." The revenue shares for the two companies were 15.7% and 15.6% respectively. 
"Broadly speaking, server market performance was muted in the second quarter as the market shifted slightly towards single socket server configurations," said Paul Maguranis, senior research analyst, Infrastructure Platforms and Technologies at IDC. "While servers purchased directly from ODMs declined year over year, some past backlog recovery within the hyperscale datacenter community contributed to a large jump in this segment when compared to the first quarter of this year." 
By market, the APAC region - excluding China and Japan - continued to be the main source of growth for server revenues in the world last quarter, with overall regional revenues rising 8.6% year-on-year. Server revenue in China still grew 3.4% over the previous year, but underperformed compared to the region as a whole, while Japan declined 21.2% year over year.
Growth was also present in the Latin American market, which saw sales rise by 4.6% year on year, but the growth ended there. North American revenue declined by 5.7%, and revenues from server sales across Europe, the Middle East, and Africa declined 2.3% compared to the same quarter in 2020.