How is AI helping to manage workloads in data centres?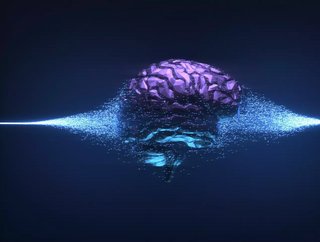 Artificial intelligence (AI) technology may be able to help manage workload tasks in data centres. Here's how.
Workloads are taking their toll on the data centre industry, increasing to the point where enterprises are now turning to artificial intelligence (AI) technology for help in reducing the burden on IT teams while boosting efficiency and reducing costs. But how can AI help, and are data centre managers prepared to hand over the responsibility of managing tasks to machines? 
Management through automation 
One way in which artificial intelligence can help control data centre workload is through automating it to the most efficient infrastructure both inside the data centre itself and in a hybrid-cloud setting consisting of edge, cloud, and on-premise environments. 
If AI is used more in workload management, data centres in years to come will look different to those of today. The technology could see the creation of several smaller, interconnected edge data centres, all of which would be managed by a single administrator. 
Reducing costs is something that many, if not all, organisations in the industry are looking to do, mostly due to several factors keeping costs high, such as inflation, and pandemic-necessitated budget cuts, and tougher competition. Jeff Kavanaugh, Head of the Infosys Knowledge Institute, said: "AI and automation have proven to be powerful tools in workload management, as it frees employees from time-consuming and mundane tasks and allows them to focus on work that actually requires a human".
Non-AI tools are reactive instead of proactive 
While many data centre managers already enlist the help of non-AI tools to manage tasks, the tools in question are often reactive instead of proactive, according to Sean Kenney, Director, Advisory at KPMG. "They react to the problems in the data centre, but they don't collect data to determine any foresight to reduce the problem behaviour", he said.
Sanket Shah, a Clinical Assistant Professor of Biomedical and Health Information Sciences at the University of Illinois in Chicago, believes AI can also help managers who may struggle to predict their future plans and requirements. He said: "With AI, capacity and horsepower can be allocated in a more efficient manner, allowing organisations to scale and become flexible. Automating certain processes and shifting power where necessary will ultimately lower costs for those [managers] that have rapidly evolving data needs".
However, the use of AI technology in data centres is not a new concept. In 2014, U.S tech giant Google announced that it was using AI technology it purchased from the AI specialist DeepMind to enhance its data centre equipment management across several sites. 
AI's involvement in the data centre industry is ever increasing. Bill Howe, Associate Professor at The Information School of the University of Washington, highlights this, saying: "There are a tonne of choices and a tonne of limitations, but there are usually ways to mitigate those limitations. 
"I don't see the problem of choosing the right methods and engineering solutions ... to be particularly more or less challenging in workload management than any other complex AI application", he said. 
It is clear that the use of AI technology in the industry is becoming more prominent. But what about its ability to replace humans? Richard Boyd, co-founder and Chief Executive Officer of artificial intelligence and machine learning developer, Tanjo, said: "Machines simply cannot replace humans in many respects, but there are certainly areas where machines are much better than humans.
He concluded that "popular opinion will shift once AI and ML become prevalent and workers adapt to this new partnership".