Intel launches new cloud gaming GPU for data centres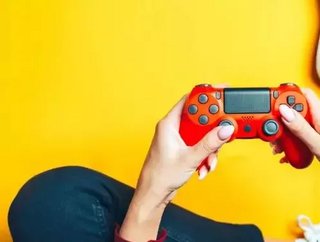 The new Intel Server GPU is designed to support high-density, low-latency cloud gaming and media streaming...
Cloud is on the verge of reshaping the gaming industry forever. Two years ago, Ubisoft's president, , predicted that , and that the home games console would soon go the way of the dinosaurs and Betamax. 
In its place, he continued, would come the era of cloud gaming. In short, the process of running a video game will move from a local device (like a PC or console) to a remote cloud, where increasingly powerful hardware and virtual machines (VMs) will then stream the game in real time back to a display device being controlled by the user. 
The technology is already beginning to take off in a big way, with Google Stadia, Xbox and (among others) all pushing their own offerings to market. The power of the cloud when applied to the gaming space will increase performance, reduce costs to the operator and the consumer, and likely move the gaming industry away from selling expensive consoles every five years, and towards a subscription based model like Netflix. 
However, while there's been a great deal of progress made on the front end of the technology from a user-facing perspective, there still space for innovation behind the scenes. After all, the virtual machines that run future generations of Call of Duty are going to need to exist somewhere - in a data centre to be specific. 
The Intel Server GPU
This week, Intel announced the launch of its first discrete GPU designed to be run in a data centre, a solution specifically aimed at enhancing cloud gaming and media streaming capabilities. The chip offers a high-density, low-latency solution for Android cloud gaming applications.
According to the company's statement, "By using Intel Server GPUs alongside Intel Xeon Scalable processors, service providers can scale graphics capacity separately from the server count, supporting larger numbers of streams and subscribers per system, while still achieving low TCO. Packaging together four Intel Server GPUs in H3C's three-quarter-length, full-height x16 PCIe Gen 3.0 add-in card can support more than 100 simultaneous Android cloud gaming users in a typical two-card system and up to 160 simultaneous users, depending on the specific game title and server configuration." 
Allen Fang, vice general manager of Tencent XianYou Cloud Gaming Platform also commented: "Intel is an important collaborator on our Android Cloud Gaming solution. Intel Xeon Scalable processors and Intel Server GPUs offer a high-density, low-latency, low-power, low-TCO solution. We are able to generate over 100 game instances per two-card server for our most popular games, King of Glory and Arena of Valor." 
As well as TenCent and Gamestream, Intel has also announced that it is collaboratin g on GPU software solutions with cloud gaming tech firm Ubitus, in order to "take full advantage of Intel Server GPU through in-depth integration with the Intel cloud rendering software framework," according to the press team at Ubitus.  
"Cloud gaming providers need responsive, high performance solutions while keeping infrastructure and operational costs low. With the Android cloud gaming solution from Ubitus based on a combination of Intel Xeon Scalable processors, optimized software and the new Intel Server GPU, providers can deliver high quality gaming experiences with excellent TCO," added Lynn Comp, vice president and general manager of Intel's Visual Infrastructure Division.