Intel to ramp up chipset production in Q1 of 2021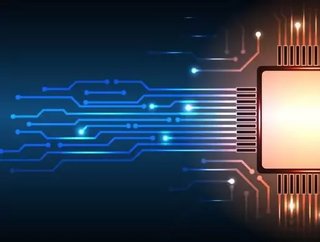 The US technology company says it will increase the manufacture of a new data centre chip with next-generation technology boosting its output...
According to recent , Intel will launch 90 different versions of the Xeon processor and is aiming to expand the type of work its most lucrative model can handle.
The Silicon Valley-based corporation is currently the biggest producer of PC and data centre server chips. Recently Intel has faced challenges in increasing the production processes of its 10-nanometer semiconductor and its next-generation 7-nanometer process. The delays have reportedly allowed Intel's rivals to secure a market share.
Intel will use next-generation technology to increase the production of its data centre chipsets. This follows on from the company's investor Third Point LLC pushing for a manufacturing re-evaluation. 
Intel will also announce plans to outsource production for some of its 2023 products on an 'earnings call' by the third week of January.
Profitable
To date, Intel's data centre chip production is its most profitable revenue stream. Xeon chips are in demand from hyperscale server farms run by cloud providers such as Amazon.com Inc. and Google. 
However, some clients have begun to design their own data centre chips, seeking out the services of the Taiwan Semiconductor Manufacturing Co (TSMC) to produce the components. 
Boosting production
As a push-back against such competition, Intel has said its Ice Lake server chips manufactured using the 10-nanometre process, would increase production. Intel added that it would introduce 50 new processor designs for PC's in 2021, with 30 models being built with the innovative 10-nanometre technology. Intel predicts the move will cause the 10-nanometre chips to 'eclipse' previous-generation models.  
Advances in semiconductor manufacturing are measured in nanometres, (billionths of a meter) with increasingly small transistors integrated onto silicon wafers with each new iteration. This is a critical method for chipmakers and produces faster, better and cheaper products.
Earlier this week, the company provided details of a new chip under development for Mobileye autonomous driving. The chip will have a lidar sensor and a laser-based device that gives vehicles a 3D view of the environment.
The new lidar chip will combine active and passive components onto a single chip, with production taking place in New Mexico. 
"That solves that dual contradiction of, 'I need a better sensor, but also need it to be way cheaper at the same time,'" , a senior principal engineer at Intel, told .
, Intel's executive vice president and general manager of Data Platforms Group said, "Today marks a significant milestone for Intel as we continue to accelerate the delivery of our 10 nanometer products and maintain an urgent focus on execution to deliver a predictable cadence of leadership products."
Shenoy added that selling server chips for new computing tasks would support Intel's growth.