Lenovo to power SURF's new supercomputer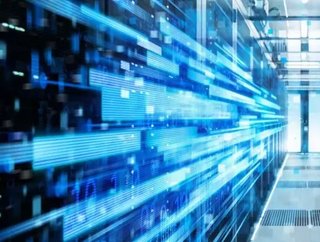 The €20mn project will create the most powerful HPC facility in the Netherlands...
SURF, a cooperative association of Dutch educational and research institutions dedicated to driving digital innovation in the country's economy, is building the Netherlands' most powerful supercomputer in the Amsterdam Data Tower at the Amsterdam Science Park.
The project, which was , will replace SURF's existing supercomputer, Cartesius, with a new facility capable of delivering computing power equivalent to 14 petaflops at peak performance (roughly equal to that of 100,000 laptops). 
Chinese tech multinational Lenovo has been selected to provide the necessary infrastructure to build the machine, following the completion of a tender process on February first. Funding is being provided through an €18mn grant from the Netherlands Ministry of Education, Culture and Science, as well as €2mn from SURF's own coffers.  
SURF, in a press statement, says it chose Lenovo's bid due to its superior proposals in the fields of performance and sustainability, adding that the deal will allow for the largest possible amount of scientific research within the organisation's budget. 
"Researchers' need for computing power, data storage and data processing is growing exponentially. In the design of the new supercomputer, usability for scientific research is paramount," said Walter Lioen, manager of Research Services at SURF.  
"It is not designed for the highest ranking in the top 500 fastest supercomputers in the world. Moreover, the system must be suitable for all fields of science, from astronomy and research into climate change to medical and social sciences. In addition, we must be able to flexibly scale up the supercomputer in the future."
The new supercomputer will be built using Lenovo's ThinkSystem servers, which use cutting edge AMD EPYC processors and the latest generation NVIDIA GPUs, which are . 
Lenovo's cooling techniques have been selected for maximum energy efficiency, using water cooling technology that reportedly requires 90% less energy than air cooling fans. 
The installation will begin some time this month, and the new super computer is expected to be online by mid-2021. 
"We are very pleased to contribute to a project that will not only enrich scientific research in the Netherlands, but also deliver a smarter and, thanks to our water-cooling technology, more energy-efficient system," commented Tina Borgbjerg, General Manager for Benelux and the Nordics at Lenovo DCG.
"The enormous power that this national supercomputer will deliver demonstrates our expertise in HPC, and the scale of this deal further confirms our commitment to the Benelux region and to the Netherlands."