Meet Axellio: a data centre in a briefcase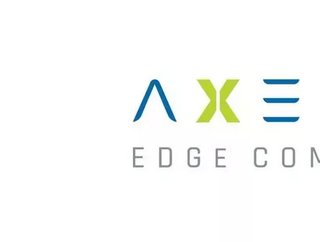 Colorado startup Axellio is working to build an edge data centre that fits inside a briefcase for the US Air Force...
Even as the number of hyperscale data centres around the world skyrockets, increasing attention is being paid to the steadily evolving edge. While the data centre operator market is dominated by a few big players like Digital Realty, Equinix and Vantage, these edge networks are prompting an explosion of small scale startups providing increasingly miniaturised, portable data centre solutions to perform complex tasks at the edge of networks. 
In business for the last few years, Axellio is a Colorado-based startup that is working on providing hyperconverged infrastructure, micro cloud, and micro-data-centre services. 
The company's FabricXpress platform was introduced in May 2017 as an edge-computing platform for streaming big data analytics. The technology has since evolved into multiple solution platforms for use as edge micro clouds, HCI, and micro data centres. 
One particularly exciting application for the FabricXpress platform revolves around Axellio's contract with the US Air Force. , the project will see Axellio working on the development of FX-Blox, a portable edge computing platform designed to fit in a carry-on suitcase while providing the capability of a high-performance enterprise data centre.
The contract was awarded as part of the inaugural USAF Pitch Days event, held in New York. "We are aggressively moving ahead with this new design of our FabricXpress platform to allow our military forces to easily transport and set up a high-density, high-performance data center anywhere in the world on a moment's notice," said , speaking at the event. 
The FX-Blox is based on FabricXpress, and leverages a "novel bus-switching invention" that creates a "super highway" to converge processing, memory, and storage components, according to the company. It is the world's fastest and largest capacity edge computing system, enabling real-time advanced analytics on massive volumes of high velocity data.
This isn't the world's first data centre in a briefcase. , Dell revealed that it had managed to cram two servers running dual-core, 2.5 GHz Intel processors (Harpertown), 32 GB of memory, 4 TB of disk space for storage, a power supply, a 5-port Gigabit Ethernet Switch and even some solid-state drives into a 40lb utility suitcase. Since then, the company has been relatively silent on the project, supposedly not finding enough of a potential market. 
Axellio, however, would have a very good customer in the USAF, as the power to operate a portable data centre in hostile environments could have powerful applications for the military.