New Iceland-Ireland subsea cable could drive sustainable AI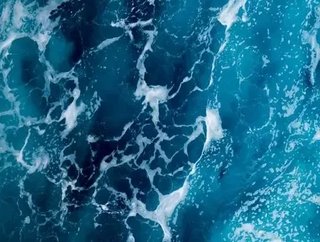 According to Dominic Ward, CEO of Verne Global, the new IRIS subsea cable could help companies sustainably relocate their HPC capabilities...
The subsea cables that make up the earth's 'digital central nervous system', transmitting the majority of the world's data across oceans at 99.7% of the speed of light, are our most efficient way of sending information around the globe. With higher carrying capability and lower latency than transporting data via satellites, these cables form the backbone of the internet, facilitating the quick global transfer of data – especially when there are multiple paths available between countries.
The Icelandic government recently announced plans for 'IRIS', a new subsea cable connecting the country to Ireland. The country already has two connections to Europe: FARICE-1, which connects Iceland and the United Kingdom, and DANICE, connecting it to Denmark. As its third connection to Europe, IRIS will further strengthen Iceland's global connectivity and digital edge.
Subsea cables provide island nations – such as Iceland, or for that matter, Australia and the UK – with international connectivity, and advance their role in the global digital ecosystem. As a third cable providing two levels of redundancy, IRIS and other cables like it significantly reduce the impact of cable faults. However, on the flip side, as countries and enterprises around the globe go through almost continuous digital transformation, the growth in cloud computing that these cables support has become a cause for environmental concern.
The UN stated that this year is the year that the world must act to avoid runaway climate change. According to The Shift Project research, Information and Communications Technology (ICT) already accounts for approximately 4% of worldwide carbon emissions. High intensity compute in particular contributes to this hugely: AI models themselves can be so power-hungry that the carbon emissions from training one deep learning model can be up to 5 times greater than the amount generated during the entire lifetime of a car, per research conducted by the University of Massachusetts in 2019.
Unfortunately, the phenomenal growth we've seen in recent years in cloud computing means that even as computer server technology continues to improve, the consumption of power by data centres could double over the next ten years. Indeed, European Commission research shows that one viral video – whether that's Despacito's 7.03bn YouTube views or Baby Shark Dance's 6.98bn – can consume the same energy as an entire nation's energy requirements for a whole year.
Indeed, just a few years ago, a Toronto-based company proposed plans for a subsea cable that would run through the Arctic and connect Tokyo to London through a route 4,280km shorter than the existing available low-latency routes that run through the Suez Canal. The rub is that running a cable through this location would have previously been impossible – but climate change and melting ice caps means that this is no longer the case.
However, there is a way that increased international connectivity provided by subsea cables can help to solve this issue. Subsea cable systems allow companies much greater flexibility in choosing where to locate their high intensity compute. Plus, as over 80% of high performance computing (HPC) equipment does not need to be located near the end-user in terms of latency and accessibility, businesses can now think about processing and storing data almost anywhere in the world. Given the heavy carbon footprint of AI, businesses need to think about this as a matter of urgency.
As the only country in Europe that generates 100% of its power from renewable hydroelectric and geothermal energy sources, Iceland is already in a unique position. And as a third connection between Iceland and Europe, IRIS increases the redundancy and resilience of the Nordic nation's connectivity, enhancing its digital advantage and cementing its position as a viable home for businesses' high intensity compute. In this way, IRIS accentuates Iceland's appeal for businesses looking to locate their HPC in a country with such environmental benefits. The growing concerns surrounding the sustainability of AI show that we need to tackle these issues head-on, and cable systems such as IRIS are facilitating practical actions that do so.
While the pace of the digital economy continues to accelerate, these subsea cables connecting Iceland to the rest of the world provide means as well as reason to move from rhetoric to reality in achieving sustainable AI. HPC can and should be located where data can be processed in the most efficient, cost-effective and sustainable way possible, and the new IRIS system endorses the location of high intensity compute in Iceland as a real and viable solution to the sustainability of AI.
Dominic Ward is the CEO of Verne Global, a UK-based data centre operator with a 40 acre campus near Keflavik, Iceland, focused on supporting HPC IT loads.