NTT and SKY Perfect are building data centres in space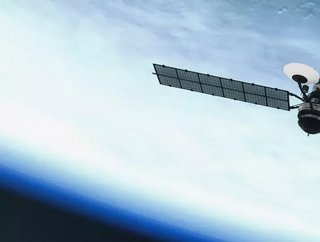 The new collaboration between SKY Perfect JSAT and NTT aims to create a "new space enterprise" that will launch data centres into space as early as 2025. 
Japanese telecom and technology firm NTT announced this week that it has formed a new partnership with SKY Perfect JSAT Holdings. The "new space enterprise" reportedly plans to launch a data centre into space as early as 2025, and begin commercial operations the following year. 
The data centre will be housed in a satellite which will sit in orbit above the earth, collecting data like images and video. Rather than the costly process of beaming all that information down to the planet below for processing, the micro data centre housed in the satellite will process the information above the atmosphere, only beaming the most valuable data collected down to terrestrial data centres several hundreds of miles below. The result, NTT claims, will be a massive reduction in the cost and time spent transferring critical data between satellites and their owners on the ground. 
NTT and SKY Perfect don't just want to launch one space-borne data centre; the companies' joint press release paints a picture of a "space integrated computing network" which " integrates multiple orbits from the ground to HAPS floating at high altitude, Low Earth Orbits and Geostationary Orbits." 
NTT has identified three main business avenues for the technology. 
The first, a "space sensing project" will establish an integrated space and earth sensing platform that uses the world's first low earth orbit satellite MIMO technology to collect data from IoT terminals installed around the earth and provide a service using this platform, in addition to conventional data capture techniques using the satellites themselves.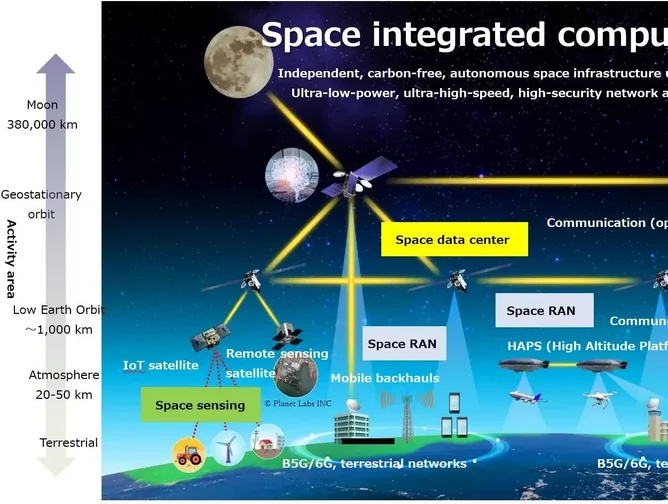 The space data centre itself will reportedly be powered by NTT's photonics-electronics convergence technology, which reduces necessary power consumption of the satellites and supposedly has a greater ability to resist the harmful effects of radiation in space.
Lastly,  the joint venture is exploring applications for Space RAN as part of a "beyond 5G/6G" project which will use its constellation of LEO and HAPS satellites to potentially deliver ultra-wide, super-fast mobile connectivity from space. 
NTT and SKY Perfect aren't the first players to enter this new frontier; Hewlett Packard Enterprise (HPE) plans to put its own data centre on the ISS in order to do much the same thing, and NASA has even announced plans to build the first data centre on the moon as part of its Project Artemis, which aims to establish a permanent lunar base as early as 2024.