Samsung chip business exceeds expectations with 53% jump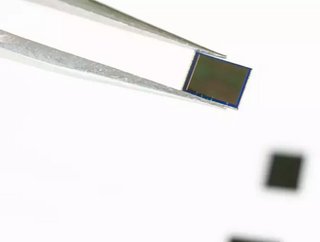 Buoyed by robust data centre sales, Samsung Electronics' chip business beat earnings predictions in Q2, reporting around $11bn in profit.
Strong demand for memory chips has helped Samsung Electronics' semiconductor division rake in strong profits this quarter, more than making up for a sluggish performance by its smartphone unit. 
Samsung's Q2 earnings, first reported by Reuters, were up by 53% year on year - a 33% rise over Q1. The South Korean tech giant cleared around 12.5trn won (about $11bn), exceeding expectations by industry analysts Refinitiv of 11.3trn won made earlier this week.  
Despite the company's smartphone business struggling to break out of a slow and steady growth trajectory, earnings are up significantly - something Samsung executives have attributed to high demand and low global supply in the chip market. Analysts added that the growing need for chips in the data centre sector was a keystone of Samsung's success this quarter, and that demand in Q3 - which represents the "peak [season] for mobile and display businesses" - can be expected to be even higher. 
"The average selling prices of DRAM and NAND are expected to rise 8% and 7%, respectively," said Lee Soon-hak, an analyst at Hanwha Investment & Securities, in an interview with Yonhap News in Korea. "Its smartphone business will also improve with the release of new foldable smartphones."
The Great Data Centre Double-Up
Increased data centre construction, in response to demand for digital infrastructure services, is expected to define the next few years. Not only is the need for hyperscale infrastructure to deliver business applications and consumer content steadily on the rise, but the resumption of construction projects following the disruptive effects of the COVID-19 pandemic is throwing the industry into overdrive. 
Lee Seok-hee, the CEO of Samsung's biggest chip competitor, SK Hynix, recently revealed in an interview that he's betting big on data centre industry growth (which is interwoven with the 5G rollout, and overall spike in bandwidth consumption) to provoke a huge jump in semiconductor sales over the next few years. 
Just by looking at the hyperscale market, it's easy to see why. 
In 2016, it was rare to see a data centre project in excess of 10 MW. By the end of 2017, there were more than 390 data centres around the world classified as "hyperscalers". In 2019, that figure exceeded 500 for the first time. By 2025, Lee expects the number of hyperscale data centres around the world to double within just a few years, hitting approximately 1,060. 
"The total amount of both structured and unstructured data is expected to increase exponentially," said Lee, reflecting that "If you look at the capacity requirement of DRAM and NAND Flash for each data center, the numbers are daunting."
For both SK Hynix and Samsung, the exponential growth of data is expected to inevitably translate into strong demand for chips (of which there's already a shortage around the world) that both firms are already working overtime to meet with adequate supply. 
As the smartphone industry has stagnated over the past few years, electronics firms have refocused their efforts and expertise on a variety of ventures expected to be the "next big thing". In China and the US, several prominent smartphone makers, like Apple and Oppo, have announced that autonomous and electric cars "are the new smartphones". 
The automotive sector, however, is already feeling the pinch of the global chip shortage, so it seems as though semiconductor firms are the ones set to really reap the rewards of the coming decade, as the automotive, industrial IoT, and data centre industries clamour for the microscopic wafers of silicon that are increasingly forming the essential foundation for the modern world.