Schneider Electric launches Grid Operations PaaS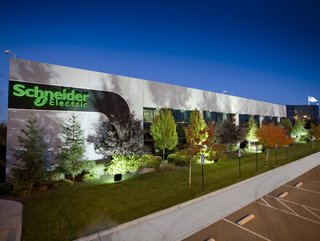 Schneider Electric has announced a new Grid Operations Platform as a Service (PaaS) backed by Microsoft Azure's cloud computing platform
Schneider Electric has today announced Grid Operations Platform as a Service as part of its EcoStruxure Grid portfolio. Backed by Microsoft Azure's open cloud computing platform, Schneider Electric is delivering the Platform as a Service to address the demands of critical energy infrastructure for the energy industry.
"Microsoft's commitment to this collaboration is helping drive digital transformation for people, organisations and the industry at large" said Alexis Grenon, SVP Digital Grid at Schneider Electric. "Together we are working to help our customers manage more reliable, efficient, sustainable and secure grids today and into the future."
Darryl Willis, Corporate Vice President, Energy Industry at Microsoft, added that "Microsoft is supporting Schneider Electric in delivering business solutions that allow customers to focus more on their operations and less on managing software infrastructure," "This further enables Schneider Electric to address the utility industry's most pressing business challenges with the flexibility, reliability and security of Azure."
Schneider Electric to focus on operations management with EcoStruxure DERMS and ADMS
With a strong history of delivering asset management and edge management cloud solutions to utilities Schneider Electricis now focusing on operations management, with EcoStruxure DERMS (distributed energy resource management systems) and EcoStruxure ADMS (advanced distribution management system) running on Azure, including use cases such as DER (distributed energy resource) management, outage management, grid planning, and user training.
The announcement comes on the heels of Schneider Electric ranking first on the Guidehouse Insights Leaderboard for Distributed Energy Resource Management Systems (DERMS) Vendors report. The new DERMS solution addresses utility and grid management needs from a holistic perspective, offering an end-to-end approach to DER management.
Schneider Electric's EcoStruxure Grid solution portfolio demonstrates the company's commitment to a more digital and electric world, and together with Grid Operations Platform as a Service supports the growth of distributed energy resources, microgrids, energy communities, and other flexible resources across digitally planned, designed and operated lifecycles. Grids of the future are powered by data and integrated network models – they are more reliable, flexible, efficient and secure.
Image: Schneider Electric