Spectra StorCycle to digitise Imperial War Museum artefacts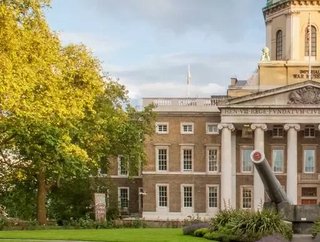 The Imperial War Museum, working with Spectra Logic, is using data storage software to preserve its most valuable artefacts...
The Imperial War Museum in London is to deploy a software that will digitise its physical artefacts, following an announcement made yesterday.
Spectra StorCycle, designed by data storage company Spectra Logic, transforms historical assets into digital files which can be stored on the museum's system. 
Ian Crawford, Chief Information Officer of the Imperial War Museum (IWM), said: "When we set out on our search to find a storage solution capable of preserving Imperial War Museums' substantial digital archive, there were specific criteria on which we were not willing to compromise. 
"Spectra met all of our requirements and then some, and now continues to deliver with StorCycle's storage lifecycle management capabilities."
The Imperial War Museum has five sites across the UK - IWM London, IWM North, IWM Duxford, the Churchill War Rooms and HMS Belfast - and is home to 750,000 digital assets with that number constantly rising.
The move to digitise the artefacts, which include videotapes, audiotapes and photos, will prevent them from disintegrating, allowing them to continue to be shown to the public for years to come. 
The Spectra StorCycle functions by identifying and moving inactive data to a Perpetual Tier of storage.
Storcycle scans the IWM departments' data storage for media files older than two years and more than 1GB, before moving them to the IWM archive. 
Talking of the importance of data storage, Vice President of Spectra Logic's EMEA sales, Craig Bungay said: "IWM preserves invaluable historical data and it is vital that their data storage infrastructure be failsafe and reliable in addition to providing flexibility and affordability."
Mr Bungay explains that this is achieved by "storing multiple copies of the museum's data on different media" and by "automatically offloading inactive data from a primary storage to its archive solution using StorCycle."
The Imperial War Museum (IWM) is reportedly on track to also benefit from cost-savings by digitising its artefacts, proving beneficial to the company in the long term.