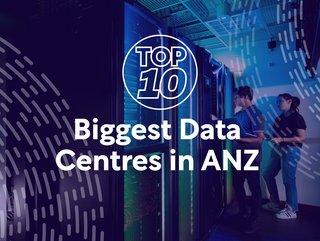 Top 10 biggest data centres in ANZ
Data Centre Magazine rounds up the 10 largest data centre facilities and providers in Australia and New Zealand, including AirTrunk, Macquarie and NextDC.
With a surge in cloud computing comes a need for provision to facilitate that need. And in Australia and New Zealand, markets have seen an increase in popularity for cloud hosting companies.
PRNewswire predicts that the Australian data centre industry will experience a 5% growth from 2018 to 2024 due to the adoption of digital technologies by traditional industries, such as healthcare, retail, banking, and insurance, with the New Zealand data centre market expected to grow at a rate of more than 18% between 2021 and 2027.
And with this, the likes of Equinix and NextDC, for example, have been hitting headlines with their plans to construct facilities across Australia, with similar happening as leading brands branch out into New Zealand.
Here, we round up some of the largest data centre providers and facilities across Australia and New Zealand.
10. Edge Centres
HQ: Grafton, New South Wales, Australia
CEO: Jon Eaves
Supporting regional markets, Edge Centres is an international data centre provider. Its first location, EC1 Grafton, was and remains to be the only 100% off-grid facility in the world. Operating in APAC, North America and beyond, Edge Centres is building a groundbreaking global platform of highly modular, sustainable, flexible, optimised and integrated 'Edge Pods' capable of bringing ultra-low-latency connectivity and compute resources where it is needed the most. The brand has four sites across Australia with an additional two under planning.
Plan B leverages more than 20 years of industry experience, bringing together a powerhouse of data centre, cloud hosted and business continuity services. It is one of New Zealand's major colocation operators, offering secure and scalable colocation options powered by its high-speed national network, designed to take resilience to the next level.
Trusted by some of the world's leading brands as the data centre experts in Australia, Macquarie Data Centres' solutions are built to protect mission-critical IT infrastructure and are trusted by over 42% of the Australian Federal Government. Macquarie's strategically certified data centres offer security, sovereignty and compliance to safeguard their delicate data. The in-house team of industry-leading experts who oversee the design, construction and operations across the business facilities ensure unwavering excellence in all aspects. The company is uniquely placed with more than 30 years of experience as a leader in the Australian technology sector.
With highly secured data centres across New Zealand and Australia, Datacom has designed, built, owns and operates four New Zealand data centres and delivers services from AirTrunk's world-class AirTrunk SYD1 and AirTrunk MEL1 hyper-scale facilities. Each location meets exacting international structural and operational requirements and TIA-942 standards. Datacom has provided bespoke and flexible data centre services for more than 30 years.
6. Data Vault
HQ: Hamilton, Waikato, New Zealand
General Manager: Peter White
One of New Zealand's leading colocation providers, Data Vault has been providing quality and reliable data centre solutions across Auckland and Hamilton since 2004. The company are proud pioneers of sustainability within the industry, citing themselves as New Zealand's first sustainable provider with the best green credentials in the country. It has two data centres - one in Hamilton and another in Auckland - and is a major provider across the nation.
DCI Data Centres operates four facilities across Australia and New Zealand - in Sydney, Adelaide and Auckland - and has six under construction in Sydney, Darwin, Canberra and Adelaide. An experienced data centre owner and operator across APAC, DCI Data Centres is challenging the way facilities are built and operated, bringing together innovative, environmentally-efficient technologies and construction methods to enable the rapid deployment of secure cloud and hyperscale compute environments. DCI's mission is to become the preferred partner in the Asia Pacific region for the delivery of purpose-built, highly secure and resilient data centre solutions. Its upcoming Auckland facility is set to be the major city's largest data centre.
4. AirTrunk
HQ: Sydney, New South Wales, Australia
CEO: Robin Khuda
Having opened Australia's first and largest hyperscale data centres in 2017, AirTrunk is set on rapid expansion and operates a platform of hyperscale data centres across the APJ region. The hyperscale data centre specialist offers leading-edge facilities with high-power capacity, innovative cooling systems and hyperscale designs that meet modern needs for data storage and processing to cloud providers, content delivery networks and large enterprises, offering customised colocation and wholesale options.
3. CDC Data Centres
HQ: Canberra, Australian Capital Territory, Australia
CEO: Greg Boorer
With multiple locations across Australia and New Zealand, CDC was established in 2007 as a clean and green data centre provider and is now Australia's leading operator of sovereign, secure, world-class data centre facilities. Currently operating in Canberra and Sydney, to support the demand of its customers CDC Data Centres is expanding into Auckland, New Zealand, and Melbourne. It says it is the leading developer, owner and operator of secure, sovereign and connected, large-scale data centres across Australia and New Zealand.
2. NEXTDC
HQ: Brisbane, Queensland, Australia
CEO: Craig Scroggie
Enabling business transformation through innovative data centre outsourcing solutions and connectivity services, NEXTDC is an ASX100 listed technology company. Being Australia's largest, locally owned and operated data centre provider, NEXTDC has a national footprint of nine data centres certified to the highest global standards. NEXTDC is recognised by Frost & Sullivan as a leading data centre solution in Australia. It currently operates facilities in Sydney, Melbourne, Brisbane, Perth, Port Hedland, Canberra, the Sunshine Coast, Adelaide, and Darwin with more facilities - including in New Zealand - in planning.
1. Equinix
HQ: Redwood City, California, United States
CEO: Charles Meyers
The provider of four of the 10 largest data centre facilities in Australia alone, Equinix is a key player in the Australian data centre market and has facilities in six major cities country-wide. Its largest facility, Equinix SY1 - located in the Sydney suburb of Mascot - covers 3,088sqm and has 7.20MW of rack power, is rated number one in the Sydney market and serves over 179 providers.
An American multinational company, Equinix has been a key player in the data centre space for 25 years, with its CEO Charles Meyers saying the company has "an unwavering commitment to become the trusted centre of a cloud-first world".
******
For more insights into the world of Data Centre - check out the latest edition of Data Centre Magazine and be sure to follow us on LinkedIn & Twitter.
Other magazines that may be of interest - Mobile Magazine.
Please also check out our upcoming event - Cloud and 5G LIVE on October 11 and 12 2023.
******
BizClik is a global provider of B2B digital media platforms that cover Executive Communities for CEOs, CFOs, CMOs, Sustainability leaders, Procurement & Supply Chain leaders, Technology & AI leaders, Cyber leaders, FinTech & InsurTech leaders as well as covering industries such as Manufacturing, Mining, Energy, EV, Construction, Healthcare and Food.
BizClik – based in London, Dubai, and New York – offers services such as content creation, advertising & sponsorship solutions, webinars & events.
​​​​​​​