The top 10 characteristics of data centres in 2025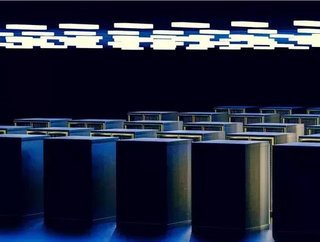 From ultra-high density to end-to-end modularisation, we take a look at Huawei's predictions for data centres in the year 2025...
The data centre industry is changing. Ten years ago, a data centre was a large walk in refrigerator, chilled to the bone and packed with servers. Now, things are very different, and they're about to get even less recognisable in just a few years. 
From legacy enterprise facilities to hyperscale, ultramodern, open-source campuses the size of city blocks, data centres have changed dramatically over the past decade, as demand for capacity has risen and the need for more sustainable design has become increasingly acute. 
This week, we're taking a look at Huawei's recently released predictions for the nature of data centre design by the year 2025. 
10: Trust...
As the world becomes increasingly connected, and data centres themselves become more intelligent (home to increasingly large complements of IoT sensors, for example) the number of cyber threats these facilities face is going to continue to increase, even after the pandemic. For data centres to function, security needs to become and stay top of mind.
09: Dynamic Efficiency Measurement...
"Reducing PUE doesn't mean that the overall energy consumption of the data center is optimal," note Huawei. Rather than focusing on specific elements of the data centre, Huawei urges that operators take a more holistic view when it comes to driving down energy consumption.
08: The Liquid and Air Cooling Convergence...
As data centres get denser, liquid cooling systems will increasingly become the avenue of choice for data centre operators, as HVAC systems go the way of the dinosaur. However, chilled liquid cooling systems that run water directly over the server components will also begin to fade away, as more and more operators start to adopt indirect evaporative cooling techniques.
07: Lead to Lithium...
The shift from lead acid batteries to towards lithium ion batteries in data centre power architectures has been underway for a number of years now. However, as lithium ion batteries hit a critical price point, market adoption can be expected to spike in the next few years, which will likely pay big dividends in terms of both sustainability and performance.
06: Modularisation...
In order to deal with high levels of capital investment, long construction times and shortening IT equipment life cycles, data centre construction can be expected to become significantly more modular over the coming years. According to Huawei, "Modular design will evolve from component modularisation to architecture modularisation and equipment room modularisation, finally achieving full modularisation of the data centre."
05: AI-Enabled Full-Scale Digitalisation...
Data centres are already smarter, more heavily monitored and intelligently managed than ever before. By 2025, Huawei predicts this trend will reach a climax, as the continuous improvement of AI and IoT technologies will lead to data centres developing from single-domain digitalisation "in terms of OEM, energy saving and operation" to "full lifecycle digitalisation" twinned with comprehensive automation.
04: The Quick Boom...
It's no secret that the world needs more data centres, and the process of meeting that demand is going to become shorter and shorter over the next few years. Currently, the average data centre takes between nine and 12 months to complete. By 2025, Huawei puts that figure at around six months.
03: Sustainable...
Right now, Huawei estimates that the data centre industry accounts for around 3% of the world's power consumption (some estimates are higher, some are lower) and, by 2025, it estimates that data centres will consume more than 1000TWh. At a point in history where consuming that much energy is no longer sustainable, the drive to reduce PUE, shift towards renewable electricity and recycle waste heat has never been more severe.
02: Scalability...
The days when building a data centre, plugging it into the internet and walking away from it for a decade are long behind us. Over the coming decade, Huawei warns that the difference between a data centre's lifecycle (about 10 to 15 years) and the longevity of the IT infrastructure housed within it (as little as two years) is only going to get bigger. Because data centres (particularly the bigger ones) are built out in stages, facilities need to time their development phases with their IT equipment life cycles in order to optimise CapEx and help create a diversified portfolio of infrastructure.
01: Ultra High Density...
The number one thing we're going to see in data centres of the (near) future is a dramatic increase in hardware density. According to Huawei, server and CPU capacity keep increasing in order to keep pace with increasingly complex IT workloads (HPC and AI). That demand isn't going to slow down any time soon. So, to balance efficiency and cost, data centre designers are going to increasingly pack more and more hardware into smaller and smaller spaces. "Currently, the average power capacity in a data center is 6 to 8 kW/rack. It is anticipated that power density of 15 to 20 kW/rack will be predominant in data centers by 2025."