The Top 10 Data Centre Brands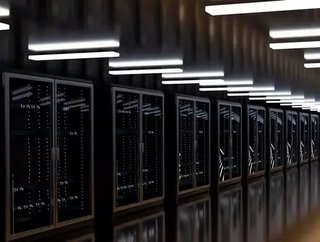 Welcome to our 2021 list of Data Centre Magazine's top ten brands leading the global data centre industry...
The global data centre industry is booming. The increased demand for digital infrastructure services brought on by the pandemic, coupled with ongoing innovation and adoption in the Internet of Things, AI, 5G and HPC sectors, is cultivating a groundswell in the data centre market. 
Recent data suggest that this year, , well ahead of other sectors that are currently feeling the pinch of COVID-19. In a recent survey, 96% of data centre professionals saw demand for their services increase last year. 
"The impact of COVID-19 fundamentally accelerated the concept of 'mission critical'. Overnight, businesses became even more reliant on the cloud to enable operations, processes and remote collaboration," says ABB Power Conversion president Jeff Schnitzer. 
At the same time, the industry is changing, as more and more workloads shift away from enterprise colocation and on-prem data centres towards public and hybrid cloud architectures. , with almost 600 hyperscale facilities online around the world at the end of 2020, and more than 219 new projects currently underway. 
Now, we already covered the world's top 10 data centre brands at the end of last year, but this is a turbulent and disruptive market. New projects and announcements have already reshuffled our list so, as the data centre industry moves through Q1 of this pivotal year, we're bringing you our brand new top 10 brands shaping the fate of the industry in 2021. 
10: BT...
As one of the UK's major telecom operators, BT is a rare bird among MNOs. Over the past five years, data centre operators have largely taken pains to divest themselves of their data centre assets. BT by contrast has grown significantly, although mostly outside the UK. The company operates a network of 48 colocation data centres throughout Europe (although it has one in New Jersey), providing private compute, managed compute and cloud services to companies like Telefonica, BBC News and the Football Association.
Data Centres: 48
Headquarters: London, UK
09: Cyxtera...
Cyxtera was founded in 2017 from the combination of CenturyLink and Savvis' data centre portfolios, and is currently focused on the US market, although it does operate facilities in London, Amsterdam, Germany, China, Singapore and Australia. The company operates a global platform of 62 data centres spread across 29 markets. Cyxtera also focuses on bringing leading edge tech to its customers in an affordable manner. In August of last year, the company of an AI hardware as a service solution, in partnership with NVIDIA, to better serve the global HPC market.
Data Centres: 62
Headquarters: Coral Gables, Florida
08: China Telecom
One of two Chinese companies on this list, China Telecom is a state-owned organisation based in the capital of Beijing. A relative newcomer, having been founded in 2002, the company primarily caters to the Chinese market, offering both fixed-line and mobile telephony, as well as internet and television access. Recently, the company has partnered with the Philippines' Udenna Corporation to create Dito Telecommunity, launching in 2020 for the Philippine market.
07: Switch...
The dark horse of the US data centre market, Switch - largely thanks, perhaps, to the company's maverick tech genius CEO Rob Roy - does things a little differently. Switch covers the US' four major latency zones with its four megascale campuses. The largest, in Tahoe Reno, Nevada, will have a total capacity of up to 815 MW upon completion, making it the world's most powerful colocation campus.
Data Centres: 4 (Campuses)
Headquarters: Las Vegas, Nevada
06: Google
Brand value: $82.5 billion
What doesn't Google cover these days? From e-commerce and search engine giant to autonomous vehicle pioneer, the Google powerhouse marches on. Forbes states its brand value has risen by 26 percent year on year – this is despite some bad press over the summer caused by the European Union's ruling that it had illegal tax dealings with Ireland.
05: AWS...
Combined, Google and Microsoft, (AWS) own more than half of the hyperscale data centres in the world. AWS keeps the locations of its sprawling network of hyperscale data centres a closely guarded secret, but notes it operates more than 200 facilities across 24 AWS Cloud regions serving 245 countries. AWS has some of the most sustainable and efficient data centres in the world, providing on-demand cloud services to individuals, enterprises and governments on a pay-as-you-go basis.
Data Centres: 200+
Headquarters: Seattle, Washington
04: NTT Communications...
The data centre arm of japanese telecom NTT has been dominating the APAC market over the past few years, as well as making meaningful progress in the UK, India, and US - where the company purchased operator RagingWire in 2018. NTT operates 160 data centres in 20 countries, with a combined floorspace of more than 500,000 square metres. NTT offers colocation, data centre infrastructure management, managed hybrid infrastructure and consulting services to a network of global clients, through the largest single portfolio of Tier 3 data centres in the market.
Data Centres: 160
Headquarters: London, UK
03: Digital Realty/Interxion...
One of the world's leading brands, Digital Realty owns and operates a colossal network of more than 280 data centres in 47 metro areas across 22 countries through its offering, which launched in 2019. A significant number of those facilities became part of Digital Realty in March of 2020, when the company acquired European data centre operator Interxion for approximately $8.4bn. The combined entity now provides more than 440 MW of of capacity in Europe alone.
Data Centres: 280+
Headquarters: San Francisco, California
02: Lumen...
Rebranded from CenturyLink in September of last year, 's data centre portfolio is one of the largest hyperscale and enterprise colocation providers in the world, hosting Amazon Web Services, Google and YouTube in its facilities. The company has more than 350 data centres active across five continents. The company also has a heavy hand in communications infrastructure, operating more than 450,000 miles of fibre in over 60 countries, which supports its dedicated cloud computing platform.
Data Centres: 350+
Headquarters: Monroe, Louisiana
01: Equinix...
With more than 220 data centres in over 26 countries, Equinix has one of the largest and best-connected data centre footprints of any brand in the industry. The California-based brand has become a household name for colocation and hyperscale cloud services. Equinix counts global brands like Netflix and Cisco among its ecosystem of nearly 10,000 clients, providing industry-leading interconnection on a global scale. Equinix is also a recent signatory of the Climate Neutral Data Centre Pact, in which it committed to achieving net zero emissions by 2030.
Data Centres: 220+
Headquarters: Redwood City, California