The top 10 data centre cabling companies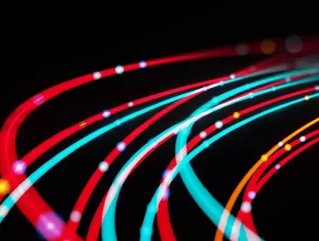 Data Centre Magazine presents the top 10 structured cabling companies serving the data centre industry...
Cabling is the nerve system that connects the modern world. As exabytes of data pour back and forth through this complex network, the demand for increased cabling infrastructure grows each year. As bandwidth demand escalates, the global structured cabling market is expected to reach $9.6bn by 2030, from $7.4bn last year, growing at a CAGR of 3.9%. This week, Data Centre Magazine has ranked the top 10 cabling companies serving the data centre industry. 
09: Nexans...
Headquartered in Paris, offers cabling and fibre optic services to the communications, ICT and data centre industries. The company's data centre cabling solutions supply the enterprise, colocation, hyperscale and global cloud markets, positioning itself as a high-end LAN infrastructure vendor with complete end-to-end copper and fibre solutions.
08: Panduit...
Based in Illinois, has been producing network infrastructure and wiring solutions since 1953. The company holds up data centres as a core business area, helping its customers improve efficiency and resilience using both copper and fibre as part of its structured and point-to-point cabling solutions.
07: Corning Inc...
Best known for its Gorilla Glass brand, which is present in most high-durability smartphones and devices around the world, is also a manufacturer of fibre optic cabling for the tech and data centre industries. The company's of cables are reportedly up to 50% smaller than standard loose tube cables and offer high fibre density in a small cable diameter footprint.
06: Leviton Manufacturing...
Based in Melville, New York, is a full service manufacturer of electrical wiring equipment with an emphasis on delivering a broad range of data centre design and construction solutions. The company's consulting services help operators speed up deployment and ensure uninterrupted uptime. In particular, the company is currently leading the charge to help its clients migrate their data centre assets .
05: Furukawa Electric...
First founded as a copper smelting company in Yokohama in 1884, has been a player in the wiring and cabling industry for as long as any other competitor in the market. The company has fibre manufacturing facilities in the US, India, China and Latin America, suitable for usage in data centres and in undersea cabling projects.
04: Schneider Electric
Energy and automation specialist Schneider Electric is another newcomer to the list, and Gartner's analysts singled out the company's move from a decentralized supply chain to one more closely aligned to its customers' specific requirements. Schneider's rapid rise in the rankings also is a result of the company's lean initiatives in its transportation and warehousing operations, as well as its focus on network optimization and on-time delivery.
03: ABB Group...
Based in Zurich, the 's expertise covers a multitude of industries from robotics to industrial scale electric equipment. The company offers a of cabling products and accessories, as well as wire and cable management services for data centre operators. ABB also integrates its cabling solutions and services with data centre cooling, grid connection, power and automation services.
02: Paige Electric Company...
An employee-owned connectivity infrastructure firm headquartered in New Jersey, the has been operating since 1958. The firm specialises in electrical wiring and connectorised cabling solutions, serving a worldwide customer base. The company's newest business unit, , specifically targets the data centre and mission critical tech sector, and excels at supporting cloud, colocation and enterprise data centers, intelligent buildings and campus deployments.
01: CommScope...
Founded in 1976, North Carolina-based network infrastructure provider is one of the industry's leading players when it comes to delivering . The company provides a broad portfolio of data centre products, including fibre and copper structured cabling solutions, and several of its experts belong to for data center cabling infrastructure design.