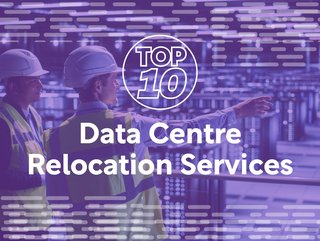 Data Centre Magazine rounds up a Top 10 list of data centre relocation services
Data Centre Magazine rounds up some of the top providers of data centre relocation services worldwide to ensure a smooth transition
Data centre relocation refers to the act of migration that involves moving the entire physical infrastructure of a facility to a new site. The process involves, but is not limited to, transferring critical hardware, servers, networking components, and data to a new facility while minimising downtime.This differs to data centre migration, however, which encompasses upgrading or transitioning to new technology platforms - leaving no room for error.
Physically moving a data centre can prove challenging, with the procedure often complicated by the unique resources and infrastructure that make up individual facilities and companies.
At Data Centre Magazine, we round up some of the top providers of data centre relocation services worldwide to ensure a smooth transition.
Experienced data centre migration and relocation specialists Infiniti offer dedicated, fully managed service with an end-to-end physical relocation solution. It offers a comprehensive overview of the process step by step to prepare clients ahead of the move, and has migrated hundreds of servers internationally, including for some of the UK's largest technology companies.
With more than 13 years of experience assisting clients with data centre relocation, Quadbridge's successful data centre relocation arm provides a service that makes the process as efficient as possible - with minimal downtime while mitigating major risk factors. It has been ranked in the Growth 500 list for fastest growing companies on four occasions and has partnerships with more than 400 leading industry firms.
Rahi Systems has a proven track record of success completing data centre relocation projects worldwide, helping customers consolidate multiple facilities into a single optimised site or expanding to support growth. With a focus on ensuring clients' projects support new applications and workloads, qualified IT provider Rahi works to mitigate the stress and complexity of data centre relocation
Park Place Technologies has been relocating IT assets for more than a decade - with projects ranging in scale from small server moves to moving thousands of data centre assets globally. The firm boasts a team of relocation specialists and experts experienced with the nuances of physically moving data centre hardware focused on identifying and avoiding potential risks. Its experienced Field Engineers work in data centres day in and day out and are specialists in handling critical systems.
"We support organisations with the physical movement of their equipment," Ian Dixon, former Vice President of Operations at Colt said ahead of his retirement. "We can provide end-to-end physical solutions covering everything from initial discovery auditing to the delivery of full cabling solutions." Firm believers that organisations should be able to move their infrastructure to facilities that are more cost effective or can capably handle anticipated growth and fluctuations in demand, Colt works to be the most customer centric data centre operator it can be, prioritising sustainability and growth along with putting people behind innovation as well as its reliable services.
With more than 30 years' experience in secure server relocation and server migration services, Sunspeed has built up a team of highly experienced IT engineers and fleet of computer-spec vehicles. Among the many services it provides, Sunspeed can support infrastructure design, IT cabling and de/re racking server equipment. It focuses on ensuring its clients can adapt to change in an ever-evolving technology environment with confidence.
Specialists in data centre relocations, Rhenus Logistics offers expert server transport services to leading manufacturers and their end customers. With the world becoming more digital, the need for data centre relocation requests is increasing, the brand has said. Rhenus prides itself with having the required experience and expertise to professionally manage its customers' end-to-end data centre logistics needs throughout the process.
Market leaders in providing world class digital transformation and migration solutions for more than two decades, Technimove has completed thousands of what it says are the world's most complex and challenging data centre migration projects ranging in size. With Citrix, IBM and eBay among its clients, Technimove has a wealth of experience. It moves data centres every day of the week and has the capacity to complete large-scale data centre migration projects of up to 70 racks in a single weekend. The brand has officers in Charlotte NC, London, Dublin, Frankfurt and Johannesburg.
A certified Australian data centre company designed for hyperscale, global enterprises and government, Macquarie Data Centres also offers relocation services. Despite noting relocation can be a challenging process, Macquarie promises clients a smooth process. With the brand being a colocation provider for more than 43% of Australian Federal Government agencies, Macquarie has extensive experience in offering ideal and highly-specialised environments for its customers.
A subdivision of JK Technology Services, JK Moving Services' data centre relocation services are designed to support mission-critical data infrastructure and align organisations with the appropriate project plan, championed by its data centre movers that understand the sensitive nature of IT and the risk associated with relocating, servicing, and decommissioning critical assets. JK has been relocating data centre facilities for more than 25 years, having moved in excess of 10,000 servers.
******
For more insights into the world of Data Centre - check out the latest edition of Data Centre Magazine and be sure to follow us on LinkedIn & Twitter.
Other magazines that may be of interest - Mobile Magazine.
Please also check out our upcoming event - Cloud and 5G LIVE on October 11 and 12 2023.
******
BizClik is a global provider of B2B digital media platforms that cover Executive Communities for CEOs, CFOs, CMOs, Sustainability leaders, Procurement & Supply Chain leaders, Technology & AI leaders, Cyber leaders, FinTech & InsurTech leaders as well as covering industries such as Manufacturing, Mining, Energy, EV, Construction, Healthcare and Food.
BizClik – based in London, Dubai, and New York – offers services such as content creation, advertising & sponsorship solutions, webinars & events.