Top 10: Digital twin technologies available to data centres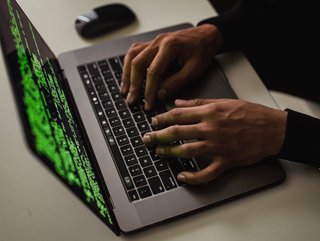 A digital twin can impact the entire lifecycle of a data centre
Digital twin tech is revolutionising data centres with providers such as Ekkosense, IBM, Sunbird, Microsoft, and Siemens
Once a futuristic concept, digital twin technology is now very much becoming a standard reality.
Digital twins - virtual replicas of physical assets that can be used to monitor and simulate real-time performance - is emerging as an ever-increasingly common practice and is now propelling progress for data centre developers and operators. By creating a digital twin of a data centre, operators can identify potential issues before they occur and optimise day-to-day operating and maintenance practices to boost reliability and efficiency - meaning this bespoke and specially-designed practice can impact the entire lifecycle of a data centre.
"And it means you're not waiting for architects and engineers to come back and redraft; you can make a lot of those changes on the fly using that digital model of a digital twin," says Greg Zalewski, Preconstruction Manager at Black & Veatch, in an interview with Data Centre Magazine.

Digital twin technology has revolutionised the way data centres operate, offering unparalleled insights into infrastructure and enabling optimisation of performance, leading to greater efficiency, sustainability, and overall success. To help data centre professionals take advantage of these benefits, we've curated a list of the top 10 digital twin technology providers.
By working with these innovative companies, data centre professionals can make informed decisions about future investments, improving the performance and reliability of their infrastructure.
Mainly focused on industries such as oil and gas, aerospace and manufacturing, Honeywell provides solutions which let equipment and processes be monitored and analysed in real time. Honeywell's digital twin solution can also be utilised as a virtual model to guide engineers with actionable insights into machine performance and maintenance needs - regarding efficiency and production but also when it comes to training and ensuring safety.
A subsidiary of General Electrics, GE Digital offers a variety of digital twin solutions for the manufacturing, energy and healthcare industries. GE Digital's Predix platform allows corporations to create and manage digital twins of their products and systems and to analyse data from those twins to improve performance and efficiency. In GE Digital's words, their software "improves industrial optimisation by applying advanced analytics and machine learning to reduce operational costs and risks". The brand has clients including the likes of Proctor & Gamble, Qantas and Alabama Power.

Updates to NVIDIA's Omniverse Cloud technology in September 2022 sparked promise for the data centre world in that it is capable of creating a digital twin of existing data centres to forecast the impact of power usage effectiveness (PUE) as a data centre's footprint expands. It can be useful in disaster planning and data recovery models based on the most likely environmental threats to data centre physical infrastructure - meaning risk planning would be much more accurate and a reduction in cybersecurity premiums in certain use cases.
Multinational technology corporation IBM has a variety of digital twin solutions including the Maximo Asset Monitor, which uses IoT sensors to make digital copies of assets that can be tracked and analysed in real time. Customers can mould the digital twins' capabilities to meet their needs - whether that be by exploring, purchasing, downloading, and managing digital twins provided by IBM's ever-expanding community of partners.
6. Cadence (formerly Future Facilities)
Future Facilities - acquired by Cadence in July 2022 - provides computational fluid dynamics (CFD) software and consultancy services to the world's largest data centre owner-operators and the industry's leading consultancies. With a 'predictive simulation' approach, the company's 6Sigma Digital Twin lets customers model and analyse the performance of data centres by closely monitoring airflow, heat transfer, cooling, power and capacity. The CFD analysis simulations predict cost profiles and capacity and model improvement options.
Promising a 3D experience 'that's not a gimmick', Sunbird's dcTrack allows remote management of data centres in a faster, easier and smarter way than even if you were physically there. At a glance a data centre racks' health and capacity status can be kept track of in real time in a way Sunbird says is changing the way data centres are being managed. With clients like Paddy Power, eBay and British Airways in its roster, Sunbird strives to eliminate complexity to transform the delivery of data centre services.


Microsoft's Azure Digital Twins platform offers a way to create and manage digital copies of real-world environments, like buildings, factories, and cities - which could also apply to data centres - using the cloud. The platform lets users make a digital copy of physical entities to better understand and manage them in a bid to streamline processes, reduce costs, and produce game-changing customer experiences. Azure states it has more certifications than any other cloud provider.
Built by PhD-level thermodynamic experts, EkkoSense prides itself in keeping data centres operating at peak performance. The system is designed to continuously monitor, plan and optimise data centre performance using advanced sensing and software tools, data analytics and expert services. This helps reduce thermal risk and maintain 100% data centre cooling compliance, release capacity thanks to real-time thermal insights and save 30% on data centre cooling costs - meaning it pays for itself typically in less than a year.
Kansas-based engineering firm Black & Veatch performs site due diligence for data centres and mission-critical facilities as well as construction services to the power, water and communications markets.
The Black & Veatch team is seeing more calls for 3D and digital twin models from clients as a result, and said digital twins mean clients can design twice, but build once - accelerating productivity and minimising waste on both a man-hour and environmental front. Black & Veatch's BIM 360, part of the Autodesk Construction Cloud, connects teams and project data at every stage of the construction process —reducing risk, protecting profits and increasing predictability.
Siemens provides digital twin technology for various industries including manufacturing, energy and transportation. And with operators challenged to provide 24/7 availability, be competitive, and achieve unprecedented sustainability targets, Siemens' digital twin platform Xcelerator allows companies to create digital replicas of their products and systems, optimising performance, reducing costs, and improving efficiency.
With Siemens citing data centres as "the backbone of our society and industry", the company works closely with clients to support their projects along the entire lifecycle and across a wide range of disciplines, and has a comprehensive portfolio of integrated data centre solutions.
And the results Xcelerator provides speak to its success: collaborating in the cloud to reduce product revision time by 20 to 25 percent, streamlining the production of a crop protection agent, and an automative machine tool maker.