Top 10 must-attend Cloud, 5G and Data Events for 2023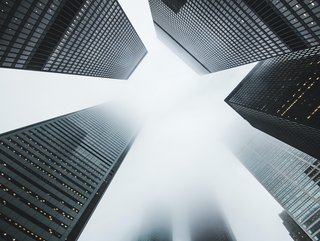 We explore the top cloud, 5G and data conferences and events to attend this year
Data Centre Magazine looks at some of the world's most influential cloud, 5G and data conferences and events this year, including Data Centre LIVE in May
Mark your calendars - Data Centre LIVE 2023 is back in May for a one-day virtual event. This exclusive conference - brought to you by BizClik - will highlight the innovative and disruptive changes in the industry, with topics including Data Centres, Cloud and 5G, Sustainability and Tech and AI.
The virtual event will be live-streamed globally on May 17th, with 12 keynote presentations spread across two live streams, featuring lively panel discussions from leading experts and influencers in the industry.

Don't miss the opportunity to network and interact with like-minded professionals - the virtual venue for the data centre and cloud conference will be hosted on Brella, the world's leading virtual event platform, built to foster engagement and interaction between participants.
Register now for your free ticket(s) to Data Centre LIVE Virtual and get ready to immerse yourself in the world of data centre, cloud and 5G.
And while you're syncing your diaries for the remainder of 2023, here are some of the world's leading data centre, cloud and 5G events, exhibitions and conferences due to be held this year.
10: Snowflake Summit 2023
When: May 26-29
Where: Las Vegas, Nevada
Attend Snowflake Summit 2023 to learn how to access, build, and monetize data, tools, models, and applications in ways that were previously unimaginable. Enable seamless alignment and collaboration across these crucial functions in the Data Cloud to transform nearly every aspect of your organization.
At Snowflake Summit, you'll hear all about the latest innovations coming to the Data Cloud, and learn from hundreds of technical, data, and business experts about what's possible for you and your organization in a world of data collaboration.

9: IEEE Cloud 2023
When: July 2-8
Where: Chicago, Illinois
IEEE is the world's largest professional association advancing innovation and technological excellence for the benefit of humanity. Its IEEE International Conference on Cloud Computing has been a prime international forum for both researchers and industry practitioners to exchange the latest fundamental advances in cloud computing, identify emerging research topics, and define the future of cloud computing.
8: International Telecoms Week 2023
When: May 14-17
Where: Maryland, US
International Telecoms Week is the world's largest gathering of global executives from across the telecoms and digital infrastructure ecosystem. Join ITW for access to key decision-makers to grow your business, gain insight into the solutions to overcoming the greatest challenges to our industry and network with new and old connections, in what organisers describe as the only event in the world where you can meet with the entire international connectivity market.
Over 1,800 companies attended ITW 2022, covering every arm of global telecoms and digital infrastructure, with more than 120 speakers covering three topics.

When: September 27-28
Where: Austin, Texas
As humankind embarks upon the Fourth Industrial Revolution, DCAC brings tech and data centre professionals together at a launch point of discovery and collaboration to solve tomorrow's capacity challenges.
Now in its seventh year and expanding to a two-day summit, DCAC overturns the static conference model to create a dynamic and disruptive event focused on the emerging technologies that are truly driving compute demand such as AI, autonomous vehicles, IoT, immersive gaming, VR/AR, smart city technologies and wearables.
When: Nov 7-8
Where: Santa Clara, California
With more than 100 speakers, Big 5G is the leading, annual gathering for North American executives setting their 5G and Cloud strategies for 2024 and beyond. With hard-hitting content delivered directly by the practitioners over three days and shaped by world-leading analysts from Heavy Reading and Omdia, Big 5G is a focused exhibition that truly allows forging connections and a series of networking activities.
5: Edge Computing Expo
When: September 26-27
Where: Amsterdam, The Netherlands
At the Edge Computing Expo, hear from leading experts as they explore how edge computing can enable a significant increase in operational efficiency and automation.
Consisting of top-level content and thought leadership discussions, both in-person and online, the Edge Computing Expo Europe will provide insight for technology decision-makers seeking to explore and evaluate thought-leadership topics and valuable strategies to drive businesses forward.
4: Data Center World
When: May 8-11
Where: Austin, Texas
A global industry event bringing together the entire data centre industry, Data Center World is the leading digital infrastructure event designed for data centre professionals, technology business leaders, and innovators that are shaping the future of the digital industry. Delivering expert insight and strategies on the technologies and concepts you need to know to plan, manage, and optimise your data centre, Data Center World will feature 100+ speakers, 70+ sessions, and 150+ solution providers, all with the goal of providing the most up-to-the-minute industry education and networking for technology professionals.

3: Platform Global 2023

When: September 3-5
Where: Antibes, France
Platform Global is the annual global conversation for investment and expansion in data centre, digital infrastructure, connectivity and sustainable energy.
Launched last year, the first edition event attracted more than 280 registrations comprising senior executives from the investor, operator, enterprise and technology solutions segments.

2: Cloudfest
When: May 31-June 3
Where: Austin, Texas
After holding Cloudfest 2023 in the Black Forest in Germany, the organisers of the world's largest internet infrastructure event are bringing Cloudfest to Austin, Texas for CloudFest USA 2023.

CloudFest is the #1 internet infrastructure event in the world, connecting the global cloud computing industry, and returns to deliver an even bigger, more engaging live event experience that will surprise longtime attendees and first-timers alike, bringing keynotes and panels and hands-on masterclass sessions, all spread across three days.
This year's event is themed around 'Taking WordPress to Scale', with CloudFest USA set to examine how to approach your WordPress strategy to make the most of edge computing, security, and even sustainability.
1: Datacloud Global Congress
When: April 25-27
Where: Monaco
Datacloud Global Congress is the premier leadership gathering for senior executives in the ICT space, notably with a focus on digital infrastructure (data centres, cloud providers, edge providers) with finance, tech leaders, enterprise, terrestrial and subsea fibre providers, energy companies and government agencies in attendance.
The Datacloud Global Awards 2023, an awards ceremony on the second day of the conference, will celebrate the outstanding achievements of those across the data centre, cloud and edge sectors throughout the last year.