The top 10 submarine cable projects of the year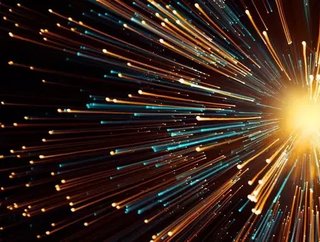 Fibre optic cables are essential for power, telecommunications, and data transfer. We look at the top 10 projects happening globally to keep us connecte...
The subsea cable network sounds very state-of-the-art, but in truth, these undersea systems began keeping human beings connected in 1850. In those days, the landmark cable was made of copper and was a world first when it was laid in the channel between the UK and France, telephonically connecting the United Kingdom with the European continent. 
HVDC cables (High Voltage Direct Current) were implemented in the 1950s primarily to carry power, and in the 1980s, fibre optics were introduced for better telecommunication and data transfer.
Today, over 400 fibre optic submarine cables connect continents globally, each one transporting as much as 192TBps. But as technology marches on, so does the world's desire for bandwidth. 
Demand is soaring. For the period 2015-2019, submarine fibre design capacity on major routes has increased at a CAGR of 32%, including upgrades and new system builds. This trajectory will continue, with predictions suggesting the submarine fibre cable industry will grow at a CAGR of 11.1% from 2020 to 2025.
10: Arsinoe...
Connects: Cyprus to France and Egypt
CYTA Ltd, the leading telecommunications provider in Cyprus, began work on the Arsinoe submarine cable in November 2020. The project will link the Mediterranean island nation to France and Egypt using fibre optic cabling that will significantly improve connectivity for Cyprus.
Arsinoe is just one of several subsea cables implemented by CYTA. Previous projects include Ariel, Poseidon, Minerva and Lev.
Cyprus announced in December that it was entering the race to implement 5G by giving its telecom providers go head-to-head at an auction for 5G broadband frequencies.
09: Palau...
Connects: Micronesia to Japan, Australia and the US
The Palau (also spelt Belau or Pelew) archipelago lies in the southwest corner of Micronesia. The tiny, South Pacific Island was made a part of the USA Trust Territory of the Pacific Islands in 1947 but gained full sovereignty in 1994.
The submarine cable will be financed by the US, Australia and Japan in a project meant as a counterweight to China's growing economic influence in the region. Work on the $30mn 170-kilometre network begins in 2021. The cable will branch off from the main trans-Pacific deep-sea line currently being built by several American companies to connect the US with Singapore.
Palau's fibre-optic cable project is the first three-way cooperation of its kind under the Island's present Prime Minister Yoshihide Suga and is aimed at promoting a so-called free and open Indo-Pacific.
08: Equiano...
Connects: St Helena to Egypt
In November 2020, Telecom Egypt and the St Helena Government signed an agreement to connect the remote island, a British Overseas Territory with severely limited Internet services, to the Equiano submarine cable system. The move is considered a crucial step in driving forward St Helena's economy, which has been shackled by its remote location.
Telecom Egypt will be the first to provide St Helena with a fibre optic connection to the rest of the world and the cable, along with the associated high-speed internet, has a delivery date of Spring 2022.
Though it sounds like a simple task, connecting St Helena to a global fibre optic cable network will require a staggering 1,140 kilometres of cabling, running from the West Coast of Africa. When completed, the project will provide St Helena with access to Lisbon, Portugal and Melkbosstrand, South Africa with scalable connectivity ranging from a few hundred gigabits up to multiple terabits, as demand varies.
07: CanArctic...
Connects: Alaska to Alaska
If there's one thing more impressive than laying a cable in the warmish waters of the Pacific, it's installing one in Arctic conditions. CanArctic Inuit Networks recently unveiled details of their latest project, - a 2,104 kilometre fibre optic network between Iqaluit, NU and Clarenville NL.
The challenging cable project will require a large team of specialised subsea deployment professionals to complete the task. But ultimately the new cable will dramatically improve connectivity into Inuit Nunangat by November 2022.
The cable itself, constructed by CanArctic, will be a double-armoured, repeatered 4-pair cable with 48Tbps eventual capacity between Iqaluit and Clarenville as well as providing future connectivity to other Alaskan regions.
06: Arctic Connect...
Connects: The Nordics, Asia and Europe
Founded in 2015 and based in Finland, relative newcomer Cinia, provides secure high-availability data network and software solutions. The Arctic Connect project is the result of Cinia' collaboration with MegaFon – the Russian network provider. The project aims to connect Nordic countries with South East Asian hubs such as Japan and China.
The Arctic Connect fibre optic cable project looks set to speed up data transmission between Europe and Asia four-fold within the next five years.
In December 2020, at the launch of the project, Megafon's CEO and Director General said the growing demand for data had surpassed their projections, making the Arctic Connect cable even more critical.
"Our estimates were based on last year's data. We estimated that traffic transmission could grow 200% in five years, but after living through the last 12 months we realised that we were very humble in our estimates," he said, adding, "The volume of data transmission will continue to grow substantially between the continents, so we now double our previous numbers."
05: Djoliba...
Connects: Africa
Djoliba, a hybrid terrestrial fibre-optic network spliced with a new submarine cable system is expected to boost Internet access across West Africa. Djoliba will connect Nigeria with Burkina Faso, Côte d'Ivoire, Ghana, Guinea, Liberia, Mali, and Senegal.
The project, which is being run by the French telecommunications company, Orange, will be interconnected with the domestic networks within the countries to support the digital ecosystem to meet the growing need for connectivity in the region.
The Djoliba network covers 16 points of presence with a grid of nearly 155 technical sites and connects 300 points of presence in Europe, America and Asia.
, CEO of Orange Middle East and Africa, recently said, "Orange is actively contributing to the development of undersea and terrestrial infrastructure, which enables the African continent's digital transformation, by investing $1.18bn each year."
04: CrossChannel...
Connects: The UK to France
Like an echo of that very first copper wire cable laid almost hundred years ago, 2021 will see international network provider Crosslake Fibre manage a new subsea cable project called the CrossChannel Fibre. Crosslake says the cutting-edge 550km cable will be the first fibre-optic subsea cable to be built across the English Channel in two decades.
The high fibre-count, non-repeatered system is designed to support the increase in bandwidth requirements. The cable will contain 96 fibre pairs, each providing more than 20Tb/s of capacity and will connect Slough, in the UK with Paris.
03: EllaLink...
Connects: Europe to Latin America
For $182mn, the EllaLink submarine cable will open a new corridor of connections between its base in Portugal, and Latin America. Its primary purpose will be data transmission between the two continents, but the approximate 6,000 kilometres of cable laid to create the connection, is currently a world first. Providing a 72TBps end-to-end capacity, the project will reduce latency issues, providing new opportunities to the European market.
Branches of the network will serve Spain, France, Mauritania, Cabo Verde, Sines, Madrid, Lisbon, Marseille, Barcelona, Fortaleza, Sao Paulo and Rio. Onward connectivity will reach the US, Asia, Africa and the Middle East.
In an official statement released by EllaLink, the company states, "Ellalink is a state-of-the-art optical platform offering secure high-capacity connectivity on a unique low latency diverse transatlantic route, linking the major terrestrial and subsea hubs in Europe and Latin America."
02: Grace Hopper...
Connects: USA to the UK
Officially named Grace Hopper, Google's new subsea cable, which will be installed by Telxius, will connect the US to Spain and the UK, once it is completed in 2022. This recently expanded collaboration between Telxius and Google will enable the internet technology giant to connect the new cable to the Telxius Cable Landing Station (CLS) in Sopelana, Spain, and utilise the abundant interconnection and transmission capabilities of the Derio Communications Hub.
Speaking about the project launch, Enrique Valdés, VP of Sales, Telxius, said, "After several successful collaborations on Google's subsea cables, such as Dunant, Junior and Tannat cables connecting South America, North America and Europe, we are thrilled to be undertaking this new expanded project with the team at Google."
He added, "At Derio, Google along with its customers and users will have access to top quality IP, capacity and colocation services and will be uniquely positioned to connect to the rest of Europe and beyond."
01: PEACE...
Connects: East to West
The Colossus of undersea network projects for 2021 is the PEACE cable which will span 12,000 kilometres and is the latest submarine fibre optic project to span the East-West divide.
Owned by the Hengtong Group, a leading Chinese power and fibre optic cable manufacturer, PEACE will span Asia, Africa, Europe, Pakistan and East Africa, with an ambitious the route diversity, that will connect several underserved markets.
, CEO of Hengtong Group, said of the project, "China-Pakistan cross border fibre optical cable makes PEACE cable able to serve Chinese enterprises along on the One Belt, One Road initiative corridor as large scale Chinese investment in Africa, such as in Djibouti."
He added, "On the other hand, Europe is the main traffic destination for Africa, as well as the Middle East, where PEACE cable could act as the pipeline for this volume of traffic."