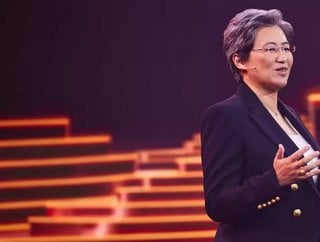 Data Centre Magazine celebrates 10 of the most inspiring women taking a leading role in the future of the data centre industry.
Women represent an unfortunately small percentage of the global data centre industry workforce - and an even smaller slice of the pie chart when it comes to senior leadership teams and technical roles. In the US, while women make up 47% of the workforce, they only have 26% representation among computer and information system managers, and even less when it comes to technical and executive roles pertaining to technology (like CHief Information, Technology, or Security Officer).  
At a time when the need for enterprises in the tech sphere to readdress their approach to diversity and inclusion has never been more apparent - not to mention the growing skills shortage affecting the industry as a whole - Data Centre Magazine is celebrating 10 of the most inspiring women currently taking a leading role in the future of the data centre industry.
10: Jaime Leverton
A contender for the title of most influential woman in crypto, Jaime Leverton was appointed as the CEO of Hut8 Mining Corp in October of last year. She brings a wealth of experience in the Canadian tech sector to the role, including a year and a half spent as the Chief Commercial Officer for eStruxture Data Centres. "As a believer in the importance of Bitcoin in this evolution, I'm honoured to join the team as we further solidify Hut 8's place as a market leader and true technology innovator in this space," Leverton said upon her appointment last year.
Role: Chief Executive Officer, Hut8 Mining Corp
Appointed: 2020
Experience: 20+ years

09: Brittany Miller
A veteran of Microsoft and Intel, Brittany Miller joined NTT Global Data Centres' team in October of last year to oversee the company's design construction supply chain operations. She is responsible for leading new data centre construction projects for NTT GDC's operations in the Americas, building out the firm's footprint following NTT's acquisition of Ragingwire in 2018. She has a bachelors of science and construction engineering, and an MBA from Arizona State University.
Role: Vice President of Construction and Design, RagingWire/NTT Global Data Centres
Appointed: 2020
Experience: 14+ years

08: Missy Young
As the CIO of one of the industry's most unique data centre operators, Missy Young is responsible for driving clients to create a fundamental and sustainable change in the way clients ultimately design and implement intelligent data strategies. Young joined Switch in 2005, helping to take the company public in 2017 - the same year she took on the role of CIO. She is also a vocal advocate for the certification path of education for young students who desire to enter the technology field.
Role: Chief Information Officer, Switch
Appointed: 2017
Experience: 15+ years

07: Kim Anstett
Bringing more than 25 years of experience from throughout the corporate technology sector, Kim Anstett joined Iron Mountain in May of 2019 as the company's CIO, before being promoted to Executive Vice President & Chief Technology Officer 12 months later. Anstett has extensive experience in development and deployment of global products, enterprise platforms, data analytics, digital transformation, and cyber security. Throughout her career, she has also been a constant champion of early career development and diversity and inclusion programs.
Role: Executive Vice President & Chief Technology Officer, Iron Mountain
Appointed: 2020
Experience: 25+ years

06: Katherine Motlagh
Katherine Motlagh is an experienced finance and digital infrastructure executive with a flair for overseeing strategy and compliance across multiple markets. Prior to joining CyrusOne last year, Motlagh served as the CFO for the European, African and Latin American operations of global infrastructure REIT American Tower. She has also held roles at Ericsson and Nokia. Upon joining the team, she commented: "CyrusOne sits at the nexus of real estate and technology, and my experience in both industries will be helpful as we continue to scale in the years ahead."
Role: Executive Vice President & Chief Financial Officer, CyrusOne
Appointed: 2020
Experience: 25+ years

05: Sara Baack
Sara Baack joined Equinix in 2012, spending six years as the global data centre operator's Chief Marketing Officer. She has since taken on the role of Chief Product Officer, bringing her formidable industry expertise to bear, leading data-driven strategy development and execution across multiple functional domains. She has been named Silicon Valley Business Journal's CMO of the Year, and as one of the Top 50 Most Powerful Women in Tech by the National Diversity Council.
Role: Chief Product Officer, Equinix
Appointed: 2018
Experience: 25+ years
04: Qian Xiao
After receiving a bachelor's degree in international finance from Beihang University and an MBA degree from Tsinghua University, Qian Xiao held a number of roles throughout the IT and finance sectors - including as a financial executive at Accenture from 2002 to 2007, and as a senior consultant at IBM between 2007 and 2010. She joined Chindata in 2019 as both COO and Director.
Role: Chief Operating Officer & Director, Chindata
Appointed: 2019
Experience: 20+ years
03: Dr. Lisa Su
Dr. Lisa Su is the president and CEO of leading global chipmaker AMD, a position she has held since October 2014. In her role as the driving force behind AMD's market and technical strategy, Dr. Su is driven by a singular goal: ensure that the brightest engineering minds who call AMD home are focused on developing high-performance compute, graphics and visualisation technologies that will solve the world's toughest problems. She has previously held roles at Texas Instruments and spent 13 years at IBM, before joining AMD in 2011.
Role: President & Chief Executive Officer, AMD
Appointed: 2014
Experience: 28 years
02: Funke Opeke
For more than a decade, Funke Opeke has been one of the driving forces behind the development of Nigeria's digital infrastructure. After attending and graduating from university in the US, Opeke held a number of ICT roles before returning to Nigeria in 2005 as the CTO of MTN. In 2008, she founded MainOne, which has since grown to become West Africa's leading communications services and network solutions provider. She has overseen the $240mn construction of the region's first privately-owned, open access, 7,000 kilometer undersea high capacity submarine cable, as well as the country's largest Tier III data centre. She has a master's degree in electrical engineering from Columbia University in New York.
Role: Founder & Chief Executive Officer, MainOne
Appointed: 2008
Experience: 20+ years
01: Nancy Novak
With more than 30 years of experience in the construction industry - during which time she has overseen the delivery of more than $3.5bn worth of critical infrastructure projects - Nancy Novak is a true infrastructure veteran. She held a number of roles as a construction executive at Balfour Beatty and Hensel Phelps, during which time she worked on renovations and construction projects for airports, hospitals and even the Pentagon, before retiring at the age of 47.
She came out of retirement three years later, joining Compass Datacentres in 2017, and has since driven the adoption of cutting edge technology, lean practices, and fostered an innovative culture through diversity of thought at the company. In October 2020, Novak was recognised by Capacity Media at the 2020 Global Women in Telco and Tech awards, receiving the title of the year's "Best Woman in Data Centre".
Role: Chief Innovation Officer, Compass Datacentres
Appointed: 2017
Industry Experience: 30+ years