atNorth continues expansion as Anders Fryxell appointed CSO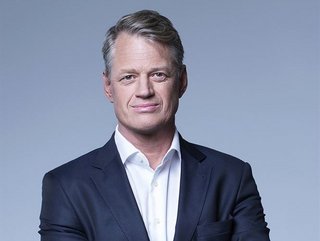 Anders Fryxell replaces Gísli Kr as CSO of atNorth. Credit: atNorth
Seasoned sales executive Anders Fryxell joins atNorth from fellow ecocentric Nordic data centre company EcoDataCenter
A leading Nordic colocation data centre company and AI service provider as part of its ongoing growth strategy as the demand for cost efficient and sustainable digital infrastructure continues to rise.
Anders Fryxell joins atNorth from EcoDataCenter, replacing outgoing atNorth CSO Gísli Kr.
atNorth is committed to developing a world class leadership team to ensure client satisfaction and to reinforce its market position. Gisli Kr., atNorth's previous CSO, has left the company to explore new opportunities.
Who is atNorth's new CSO Anders Fryxell
Eyjólfur Magnús Kristinsson, CEO of atNorth said: "With 20 years' experience as a top level leader in the IT and data centre industry, Anders Fryxell is the ideal candidate to guide atNorth's significant growth journey as we continue to scale. His background in IT, analytical mindset and open-minded attitude will further strengthen our best-in-class executive team and will be instrumental in driving strategic initiatives forward".
Before joining atNorth's executive team, Fryxell held a number of senior positions including. He leaves his post as CSO at Sweden's EcoDataCenter to join the atNorth team, and was previously Managing Director of accounting firm Azets in Sweden, as well as CEO of digital technology business SopraSteria Sweden. He is also the Owner and CEO of Fryxell Management Consulting.
This breadth of experience, atNorth says, brings "an exceptional understanding of teamwork and business transformation".
atNorth - a growing Nordic data centre company
On his appointment, Fryxell said: "atNorth's leading HPCaaS offering make it well positioned to rapidly meet the substantial increase in demand for sustainable high performance infrastructure. This, coupled with its visionary leadership that are committed to investing in a growing site portfolio as well as building a high calibre professional team have resulted in a thriving business and I am delighted to be part of its exciting future as Chief Sales Officer".
At atNorth's core is ensuring it delivers environmentally responsible, power-efficient, cost-optimised data centre hosting facilities. Founded in 2009, since its inception it has grown its portfolio across the Nordic nations of Iceland, Sweden and Finland. The company will open its seventh site - in Helsinki, Finland - in Q3 of 2024.
atNorth's data centres run on renewable energy resources and support circular economy principles, and its sites leverage innovative design, power efficiency, and intelligent operations to provide long-term infrastructure and flexible colocation deployments. And as well as being committed to having a positive environmental impact, atNorth is equally as devoted to building a strong team for its continued expansion.

This is is evidenced by the recent appointment of a number of high profile professionals including Erling Gudmunsson as COO, Fredrik Jansson as Chief Strategy and Marketing and Communications Officer, Stephen Donovan as Chief Development Officer, Mardís Heimisdóttir as Director of Strategy Implementation, Tracey Pewtner, as Marketing Director, Elísabet Árnadóttir as Director of Security and Compliance, David Sandars as Sales Director for the UK, Pekka Järveläinen as Sales Director for Finland , Michael Endres as Sales Director for the DACH Region and Wayne Allen, Sales Director for the US.
******
For more insights into the world of Data Centre - check out the latest edition of Data Centre Magazine and be sure to follow us on LinkedIn & Twitter.
Other magazines that may be of interest - Mobile Magazine.
Please also check out our upcoming event - Cloud and 5G LIVE on October 11 and 12 2023.
******
BizClik is a global provider of B2B digital media platforms that cover Executive Communities for CEOs, CFOs, CMOs, Sustainability leaders, Procurement & Supply Chain leaders, Technology & AI leaders, Cyber leaders, FinTech & InsurTech leaders as well as covering industries such as Manufacturing, Mining, Energy, EV, Construction, Healthcare and Food.
BizClik – based in London, Dubai, and New York – offers services such as content creation, advertising & sponsorship solutions, webinars & events.