Building a sustainable future for the world's data centres
By Joshua Marks, Mechanical Engineer and Assistant Client Development Leader at HDR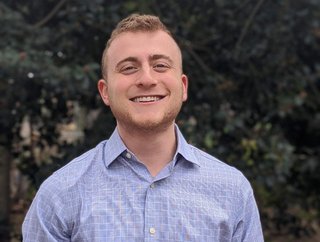 Joshua Marks, Mechanical Engineer and Assistant Client Development Leader at HDR. Credit: HDR
Joshua Marks, Mechanical Engineer and Assistant Client Development Leader at HDR, provides insights into sustainable data centre design
The digitalisation trend continues apace and we are consuming, producing and sharing more data than ever before, driven by internet and mobile usage together with the prevalence of AI, IoT and cloud technologies. Organisations are also increasingly seeing the tremendous value of becoming data driven. Consequently, the total volume of data generated globally is growing exponentially and, according to research, is estimated to hit 180 zettabytes by 2025 compared with approximately 64 zettabytes just three years ago.
In an increasingly interconnected world reliant on digital infrastructure, the data centre industry has emerged as a crucial player, especially in the post-pandemic era. Backed by strong demand and investor interest, the market is forecast to reach a compound growth rate of 4.5% by 2026. However, the same report highlights that data centres are responsible for 2% of the world's greenhouse gas emissions. Pressure is therefore intensifying from regulators, customers as well as the business and investment community for data centres to become more energy efficient and sustainable, considering the global fight against climate change and governments' net zero targets.
What are some of the key steps being taken by the data centre industry to address its environmental impact and become more client-friendly?
Innovative cooling solutions
In a push to maximise operational efficiencies, the data centre industry has made major strides towards optimising HVAC systems. As the industry adopts higher-density chips, direct-to-chip and immersion cooling solutions are being implemented; this approach is out of necessity to effectively cool equipment that emits a higher density of heat. Not only does direct-to-chip liquid cooling provide efficient heat removal, yet this also reduces power consumption as liquid-based cooling solutions have been proven to remove heat more efficiently than traditional air-based solutions.
As data centres have evolved and increased in density, electrical systems have responded to this significant change with additional distribution, transformer, and reliability infrastructure. We have seen clients evaluate reliability 'failure domains' with the intention of optimising the electrical equipment required with, for example, cooling infrastructure that can seamlessly alternate between energy and water consumption. This allows data centres to pivot and balance electrical and water use according to the available resources in their locations while minimising any damaging effects on local environments.
To be more sustainable in the longer term, the data centre industry needs to continue focusing on the granular efficiencies associated with power usage at the server level and mechanical cooling systems; yet also increase the importance of overall site impact, including emissions and water. This can be achieved via regenerative design principles, including sustainable power generation technologies such as green hydrogen.
Embracing regenerative design
The term "regenerate" describes a process that mimics nature by restoring or renewing its own sources of energy and materials. At HDR, we view regenerative design as design that reconnects humans and nature through the continuous renewal of evolving socio-ecological functions and, to that end, we have developed a regenerative design tool. This establishes performance metrics to remediate the harm resulting from years of conventional development and builds on the six paradigms that inform our regenerative design framework: Triple Net-Zero; carbon balancing; health and wellness design; materials transparency; resilience; and social equity. 
From a data centre perspective, regenerative design aims to show the impact on the surrounding community as well as on stormwater, power resilience and adaptability for future climate change scenarios. Data centre clients are also considering the wider implications of raw material demands, from both an environmental and cost standpoint. This is leading to the creation of data centre designs that respond better to operational raw material consumption such as water demands on local aquifers for the efficient removal of heat with minimal evaporative cooling.
Onsite power generation
Another area where the data centre industry is transforming its sustainability credentials is through onsite power generation technology, which is resulting in truly amazing and innovative solutions. These can provide reliable power sources for the building yet also the opportunity to feed back into the local grid to minimise demand management hurdles and provide sustainable power benefits for surrounding communities.
One example is the use of green hydrogen, produced from emission-free renewable infrastructure. On-site electricity generated by solar photovoltaic modules powers electrolysis units that convert water into gaseous hydrogen and oxygen. The gaseous hydrogen is compressed and stored on-site, acting as a pseudo-chemical energy storage system. As needed, the compressed green hydrogen is then depressurised and delivered to a hydrogen fuel cell to generate emissions-free electricity. Additional outputs of the hydrogen fuel cell include waste heat, which can be utilised year-round in a data centre for dehumidification during summer or winter heating requirements.
Moreover, water vapour can be fed directly into the electrolysis process for a zero-loss water circuit. Compressed hydrogen gas has a significantly larger volumetric energy density in comparison to batteries utilised in Building Energy Storage Systems. The use of hydrogen fuel cells, particularly in combination with battery modules, enables the creation of a resilient power infrastructure that provides emission-free energy and serves as a backup source of uninterrupted power, eliminating the need for carbon-intensive diesel generators.
Creating a circular economy
Supporting the circular economy is a growing focus for data centre operators as this sector explores new methodologies to embrace a whole lifecycle approach of data centres, and to reuse materials where possible. Mass timber products, including cross-laminated timber and glue-laminated timber columns and beams, often referred to as glulam, lend themselves to being disassembled at the end of their functional life for reuse in future structures. We have also observed a deployment strategy of IT hardware that is easy to repair and disassemble. Through this, components can be harvested and redeployed, thus reducing the need for material outside of the data centre's lifecycle. Further, a 'universal' use approach can be applied to data centre racking systems and cabinet enclosures and provides a greater opportunity for introduction into the secondary market after a facility's end of life.
Industry commitments such as the Architecture 2030 Challenge for Embodied Carbon and the Structural Engineers 2050 Commitment Program have transformed approaches to building design by placing embodied carbon at the forefront. Additionally, the emergence of MEP 2040 finally acknowledges the need for mechanical, electrical and plumbing equipment to demonstrate their impact on embodied carbon emissions; as well as developing a pathway for manufacturers to explore complex low-carbon equipment assemblies.
Total embodied carbon emissions associated with building materials extraction, manufacturing, transport, construction, and disposal are anticipated to be equal, if not greater, than operational carbon CO2 emissions by 2050; thus, presenting numerous immediate opportunities for embodied carbon optimisation in all building typologies, including data centres.
Data centre-specific components, such as physical servers, have no regulations with respect to embodied carbon thresholds, and this is a gap in the industry that we expect policymakers and manufacturers to address in the short term. Manufacturers of data centre racking systems and cabinet enclosures have a tremendous opportunity now to provide a low embodied carbon product, an area where there is growing demand. Data centre operators are also asking for supplemental embodied carbon analysis of racking systems when holistically analysing data centres' Whole Life Carbon metrics.
There is a heightened awareness of the urgent need to reduce the environmental footprint of data centres, minimise emissions and boost energy efficiency. Notwithstanding the dramatic effects of climate change being experienced across the globe, with extreme weather patterns impacting almost every continent, it is encouraging to see incremental positive progress in the industry. Through a well-considered combination of improvements and measures, and by deploying innovative technologies, this sector can make a meaningful difference to the future of the planet.
Joshua Marks provides technical expertise to HDR's mission-critical clients, with expertise in the delivery of high-performing data centre projects across the globe. Josh specialises in helping clients innovate and implement data centre cooling technologies to maximise efficiency and reduce water consumption. Marks is a professional mechanical engineer, and his portfolio includes projects in federal, healthcare, pharmaceutical and technology sectors.
******
For more insights into the world of Data Centre - check out the latest edition of Data Centre Magazine and be sure to follow us on LinkedIn & Twitter.
Other magazines that may be of interest - Mobile Magazine.
Please also check out our upcoming event - Cloud and 5G LIVE on October 11 and 12 2023.
******
BizClik is a global provider of B2B digital media platforms that cover Executive Communities for CEOs, CFOs, CMOs, Sustainability leaders, Procurement & Supply Chain leaders, Technology & AI leaders, Cyber leaders, FinTech & InsurTech leaders as well as covering industries such as Manufacturing, Mining, Energy, EV, Construction, Healthcare and Food.
BizClik – based in London, Dubai, and New York – offers services such as content creation, advertising & sponsorship solutions, webinars & events.