Data centres tackling demand and sustainability standards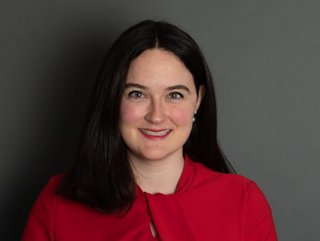 Sophie Phillips, Senior Associate in the construction team at law firm Bird & Bird. Credit: Bird & Bird
Senior Associate Sophie Phillips discusses data centre energy efficiency standards and how operators can ensure facilities meet sustainability goals
As data centre developers and operators look to improve their energy efficiency standards and requirements through the EU's voluntary Code of Conduct for Energy Efficiency in Data Centres and also to self-regulate through the industry initiated Climate Neutral Data Centre Pact, there are bounds of legislation, regulations and actions operators can take to avoid falling foul.
Sophie Phillips, Senior Associate in the construction team at law firm Bird & Bird, is part of the company's wider data centre team, working with fellow lawyers to provide a full service for clients across the industry. She works on construction contracts for the development of data centres worldwide, managing risks and ensuring quality.
"With great power (usage) comes great responsibility," she joked. And with Phillips having a particular interest in sustainability, she feels passionate about how the industry can balance the need to use so much energy against a backdrop of climate change, increased competition for secure, renewable energy and at the same time, continue to provide services across the world to all of the end user customers who need them.
She added: "All of the exciting initiatives for the future - from smart cities, to space exploration, to alternative methods of food production - requires data and it's important that the industry looks to meet increased demand in a sustainable way and with a long term view. We are only going to need more data centres and it's important to ensure that they are built in the most effective and efficient way."
Here, Phillips discusses the importance of sustainability regulation from a law perspective and how operators can ensure their long-term survival with Data Centre Magazine.
Talk to me about sustainability in data centres and the EU's voluntary Code of Conduct for Energy Efficiency in Data Centres
Sustainability is - or should be - a major concern for all players in the industry. If parties do not self-regulate, then mandatory obligations will be imposed from above and the industry will not have control over how extensive, or how quickly those obligations will be implemented, with the potential for hugely costly outcomes. As it is, the voluntary code is backed by the European Commission and is an excellent example of industry players leading the way and understanding that as a sector, we have a responsibility to improve and make efficiencies in order to keep this industry resilient and to continue to be able to grow. There is a huge demand for data centres and a limited amount of available power. Looking to manage this challenge responsibly is key.
What are your main concerns when it comes to energy supply for power-thirsty data centres? And what is the impact here when it comes to sustainability?
That a lack of sufficient available power will constrain the growth of the global data centre market. Generative AI and an increasingly digital world means intensification of use in data centres and a corresponding increase in demands for power. My concern is whether data centres are able to access power, that it is from secure and renewable sources and, if not, what that means for data centre expansion. Sourcing power is a hugely significant factor in data centre development, and we know that there have been moratoriums on further development in some places due to competing needs for the limited energy supply available.
What are the latest trends and themes in the industry? What do you predict will be trending in future?
Latest trends are, data security, long lead procurement of equipment and competition for the same, intensification of use as a result of AI and massive increase in demand for data centre services, and data collection in terms of sustainability metrics. Future trends encompass all of the above, plus reporting on sustainability metrics, moving towards a more hybrid structure and reducing in-house workloads and moving to a spread between colocation and cloud capacity and competition for power.
How do you feel the industry will (ethically) tackle rising demands for its services?
I feel investment in improving efficiencies through servers and workloads but also through innovative construction and design of the actual data centre buildings will tackle rising demand. Investment in sustainable supply chains and a deeper understanding of associated carbon footprints, as well as a focus on efficient design and construction of new data centres in carefully selected locations and retrofitting of older buildings to allow for greater use and improved efficiencies in the same space will combat this issue. The collection of sustainability data will become the norm and it will allow for accurate benchmarking and reporting, and hopefully, there will be an investment in energy supply and security. For example, increased interest in IDNOs in the UK for energy from renewable sources, interest in small modular reactors, resurgence in interest in energy-as-a-service arrangements
******
For more insights into the world of Data Centre - check out the latest edition of Data Centre Magazine and be sure to follow us on LinkedIn & Twitter.
Other magazines that may be of interest - Mobile Magazine.
Please also check out our upcoming event - Cloud and 5G LIVE on October 11 and 12 2023.
******
BizClik is a global provider of B2B digital media platforms that cover Executive Communities for CEOs, CFOs, CMOs, Sustainability leaders, Procurement & Supply Chain leaders, Technology & AI leaders, Cyber leaders, FinTech & InsurTech leaders as well as covering industries such as Manufacturing, Mining, Energy, EV, Construction, Healthcare and Food.
BizClik – based in London, Dubai, and New York – offers services such as content creation, advertising & sponsorship solutions, webinars & events.