Edge data centres are pivotal in regional regeneration
By Wendy Shearer, Director of Smart Cities and Ecosystems at Pulsant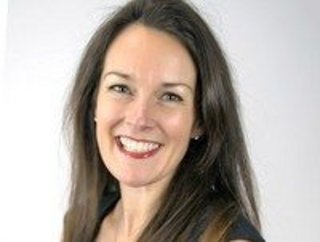 Wendy Shearer, Director of Smart Cities and Ecosystems at Pulsant. Credit: Pulsant
Regional revitalisation and the creation of exciting new businesses depends on edge infrastructure
The UK's political leaders rightly look to the tech sector for regeneration and growth as they face an economy struggling with low productivity and persistently high inflation.
The UK government had already committed itself to "levelling up" left-behind regions by creating investment zones to stimulate growth and new business development. It is a collaborative approach that involves working alongside the UK's devolved administrations and local partners to build more balanced and vibrant regional economies.
When it comes to tech-led regional innovation, Manchester is held up as the UK's poster child outside of London. To secure its future, Greater Manchester council has outlined a visionary digital strategy, aiming to lead by example through the delivery of technology-based solutions in partnership with the evolving regional ecosystem.
But how do we replicate this success on a national scale? How can regional tech hubs, like Manchester, utilise emerging technologies to propel themselves even further? And what does it mean for the data centre industry on which all this depends?
One thing is certain—the exponential growth of data and its aggregation, processing, and modelling will continue unabated. Achieving regeneration requires not only entrepreneurial talent, confidence, and access to capital, but also a robust regional digital infrastructure capable of effectively managing the ever-expanding volume of data.
In essence, digital infrastructure should be seen as the fourth utility, underpinning the data-driven economy. And, in the constantly innovating digital sector, a new force has emerged as the linchpin of regional growth and innovation: edge data centres.
Edge data centres are the new linchpins of regional development
Edge data centres are the essential enablers of IoT, AI, and advanced applications in the regions. Imagine a world where data flows seamlessly, businesses thrive, and communities flourish, all made possible by the strategic placement of data infrastructure.
To understand the significance of edge computing, we must recognise the insatiable appetite for data. The proliferation of devices, the vast array of industrial and commercial IoT systems, and the relentless march of AI all rely on copious amounts of data to reach their full potential. To harness this data most efficiently, businesses require access to digital infrastructure that can handle the demands of the digital age.
This is where edge computing plays its pivotal role – bringing data and computing closer to the source. By establishing networks of regional data centres, high-speed connectivity and networking can be extended to even the most remote areas. This means data processing takes place locally, reducing the need for large-scale data transfers across vast networks.
It is within these regional data centres, integrated into a national network with superfast connectivity and access to major hyperscalers, that the true potential of regional tech hubs and ecosystems of technology businesses is unleashed. Edge computing becomes the vital engine driving their growth and prosperity, while simultaneously unleashing the creative potential of thousands of dispersed software developers across the UK.
Revolutionary new regional business opportunities
But it's not just about powering the existing players. This transformative shift in regional data accessibility dismantles the notion that businesses in geographically remote areas cannot access the speed, connectivity, and localised processing required for advanced applications. In fact, edge creates new opportunities for businesses that traditionally did not consider themselves part of the tech sector. With new software-as-a-service (SaaS) capabilities at their fingertips, these businesses can now revolutionise their performance and create entirely new revenue streams.
Think about it. Edge computing paves the way for video analytics, enabling remote monitoring of transport networks, crowds, and buildings. Highly automated smart ports become a reality through the power of digital twin technology. Warehouse-management, mining operations, and refining processes achieve unprecedented efficiency with sophisticated automation, monitoring, and predictive maintenance. The availability of edge through regional data centres means complex discrete manufacturing, heavily automated construction, and fully autonomous processes can be seamlessly implemented across regional locations, minimising human risk.
The benefits don't stop there. Regional logistics businesses can use new data-driven capabilities to operate within highly complex and demanding supply chains, while smart agricultural technologies revolutionise yields and improve sustainability. Edge infrastructure transforms healthcare, facilitating remote diagnosis and monitoring solutions that bring medical expertise to even the most remote areas. Designers and engineers collaborate seamlessly in real-time, transcending physical boundaries. Public services, from healthcare to car parking and waste collection, maximise their efficiency through the power of edge infrastructure.
Edge ecosystems are vital
This transformative power of edge computing is facilitated by ecosystems that foster collaboration between local authorities and specialised infrastructure, transport, health, and content delivery providers. By combining local knowledge and expertise with global connections, these ecosystems become hotbeds of innovation and growth.
Data centres and their teams nurture connections between software providers and their markets, empowering clients to unlock the value of their data. As application-builders converge with businesses in need of solutions, they forge collaborative partnerships, driving collective success.
Yet while large enterprises often rely on systems integrators to handle their IT, it is crucial for regional small and medium-sized enterprises (SMEs) to develop their own solutions in collaboration with regional edge providers, fostering homegrown innovation.
In a world of resource constraints, edge infrastructure is a necessity to expand digital access to citizens and consumers. Collaboration between the public and private sectors becomes hugely important, ensuring all regions have equal access to the transformative power of edge infrastructure. While network roll-outs are vital, equal attention and investment must be devoted to the applications and infrastructure. By accelerating digital infrastructure delivery to citizens and giving regional tech businesses the ability to develop globally competitive solutions, collaboration becomes the fuel for regional regeneration.
The expansion of edge data centres opens a highly dynamic new chapter in regional growth and innovation. With their ability to unleash the true potential of IoT, AI, and advanced applications, edge data centres are gateways to more vibrant businesses and communities, creating a huge range of new opportunities. By bringing data and processing together far more closely, edge data centres are becoming engines of regional regeneration, powering the UK into a new era of digital-led prosperity and improved quality of life.
Wendy Shearer is Director of Smart Cities and Ecosystems at Pulsant. Her role focuses on delivering smart city solutions through Pulsant's UK edge computing platform and is responsible for creating the company's GTM strategy and building its partner ecosystem to support growth.