European data centres and the path to climate neutrality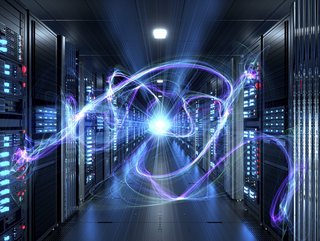 The Climate Neutral Data Centre Pact works with European providers to ensure the data centre industry is on a path to carbon neutrality
75% of European data centre capacity is now certified to meet Climate Neutral Pact goals by 2030 according to the Climate Neutral Data Centre Pact
It's undeniable that green initiatives, sustainability practices and environmentally conscious decision-making are some of the hot topics buzzing around the industry now.
As highlighted by Pip Squire, Head of Energy and Sustainability at Ark Data Centres at Data Centre LIVE, the industry has steered away from energy-guzzling facilities to efficient powerhouses, and the sector has long been committed to ensuring sustainability and efficiency. He did acknowledge, however, that although many older facilities were designed and constructed without sustainability in mind, the future is laser-focused on carbon neutrality goals.
Here at Data Centre Magazine, plenty of climate positive news comes across our desks, whether it be Scala's non-negotiable commitment to sustainability in LATAM, calls for meaningful sustainability and pushing green solutions to be implemented across all areas of data centre operations off the back of whitepapers or how sustainable initiatives can also cut costs while also having a more positive impact on the planet.
And the efforts of data centre providers, particularly across the European continent, is shown to not be in vain.
Data centre progress towards climate neutrality
This week, 95% of the first cohort of signatories of the Climate Neutral Data Centre Pact – created in 2021 and now representative of nearly three quarters of Europe's data centre capacity – have been certified as meeting their obligations under the Self-Regulatory Initiative (SRI).
The Climate Neutral Data Centre Pact is a collection of more than 100 operators, infrastructure services providers and sector associations who define and promote specific measures and targets to achieve climate neutrality across the sector by 2030.
The certification, in its first cycle, covers five focus areas: energy efficiency, renewable energy use, water efficiency, circular economy for electronics and circular economy for heat.
Of those who signed the pact in its first year, 64 data centre operators have adhered to the stringent regulations. Newer signatories' adherence will be clarified a year after their signing.
Those who have signed include Telehouse, VIRTUS, AWS, SAP, Datacenter United, Iron Mountain, Equinix and Digital Realty.
Commenting on the first cycle, Chairman of the Board, Matt Pullen - who is also EVP, Managing Director Europe at CyrusOne - said this "is a clear indication that industry has embraced self-regulation as a vital step towards meeting stringent targets for climate neutrality by 2030."