Call for meaningful sustainability in data centre industry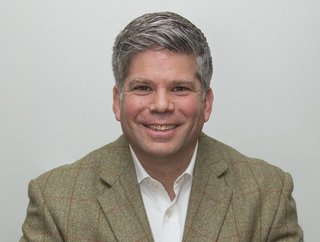 Arun Shenoy, CMO and SVP of Sales EMEA at Serverfarm, said siloed thinking is preventing real sustainability actions in IT and data centres
Data centre developer and operator Serverfarm says it is time to end siloed thinking and take action to tackle sustainability across data centres and IT
"It is time for CIO, CTO and data centre leader stakeholders to address head on the ESG, decarbonisation and sustainability challenges we face today if we are to deliver true net zero data centres and IT."
That's the message from Arun Shenoy. The CMO and SVP of Sales EMEA at Serverfarm - member of the Climate Neutral Data Center Pact - is calling for an end to the siloed thinking that is preventing real sustainability actions in IT and data centres off the back of the release of a policy document calling for meaningful change.
The whitepaper, Data Center + IT Collaboration to Cut Carbon, provides an application to data centres perspective for CIOs, CTOs, CSOs and data centre leaders by providing a call to action for greater cooperation.
Detailed in the report, which is available for free download here, are a number of checklists for IT/data centre engineers and offers 'a buildings to software' perspective on digital sustainability.
Dramatic increases in sustainable infrastructure yet to come
This follows predictions from technological research and consulting firm Gartner that 75% of organisations will have implemented a data centre infrastructure sustainability programme by 2027 to drive cost optimisation and manage stakeholder pressures. The statistics, outlined in its Unlock the Business Benefits of Sustainable IT Infrastructure report, details the benefits of having a sustainable IT infrastructure and shows a dramatic increase from 2022, where the figure sat at less than 5%.
But Shenoy is pushing for sustainability initiatives need to be less of a tick box exercise and for green solutions to be implemented across all areas of data centre operations.
"At every layer of the stack there are sustainability gains to be made," Shanoy explained. "Down at the processor level, CIOs prioritise performance per watt, whereas data centre engineers focus on the buildings and infrastructure. These data centres use thousands of MWhs per year, but are often underusing their power capacity."
Serverfarm's paper also covers greener data strategies for physical infrastructure including existing buildings, newbuilds vs modernisation, greening space, power and cooling along with green software development and applications to name a few.
"Responsibilities for sustainability are increasingly being passed down from CIOs to infrastructure and operations (I&O) leaders to improve IT's environmental performance, particularly around data centres," Gartner's Senior Principal Analyst Autumn Stanish detailed.
"This has led many down the path of greater spend and investment in environmental solutions, but environmental impact shouldn't be the only focus. Sustainability can also have a significant positive impact on non-environmental factors, such as brand, innovation, resilience and attracting talent."
"Success in aligning the I&O strategy with critical business outcomes requires a more comprehensive approach that recognises the indirect benefits that come with sustainable IT operations. This is true specifically for organisations in which IT is material to the business, such as financial services," said Stanish.
In 2022, some of the biggest sustainability trends in the data centre industry included growing awareness of water efficiency, with Amazon committing to publishing Water Usage Effectiveness (WUE) reports annually. On the other hand, some companies, including the likes of Cisco, Equinix and Intel, were found to be using smoke and mirrors to exaggerate their sustainability gains. This, along with Facebook, Microsoft and Google pushing back against a huge wind and solar project in the US as reported by Bloomberg, has somewhat cast doubt about some big players' commitments to sustainability.