Iceotope Technologies names new VP of Strategic Accounts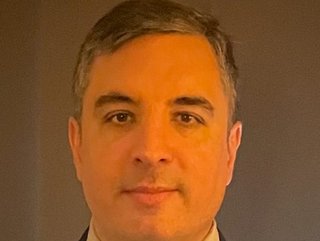 Shareef Alshinnawi, VP of Strategic Accounts at Iceotope Technologies. Credit: LinkedIn
Shareef Alshinnawi Joins Iceotope Technologies as VP of Strategic Accounts following eights years at Lenovo
A global leader in precision liquid-cooling technology has revealed who it has appointed as its new VP of Strategic Accounts.
Iceotope's CEO David Craig said Shareef Alshinnawi's "excellent career credentials" and his past in working for some of the world's largest manufacturers of servers and storagemakes him an asset to Iceotope's growing executive team, "bridging the gap between facilities and IT using language which is penetrable by all".
His appointment follows that of his new colleagues, CFO Simon Jesenko and VP of Technology Advancement and Alliances Dr Kelley Mullick, who joined the business in June and May respectively.
In his new role, Alshinnawi will focus on business development with tier 1 cloud service providers and engage with OEMs and chip manufacturers for joint development and licensing of Iceotope technology.
"Beside growing and accelerating the adoption of Iceotope's precision liquid-cooling solutions, my role has a heavy focus on sustainability - specifically helping data centre designers, owners and operators to lower the carbon footprint associated with cooling IT servers and minimising facility water use," Alshinnawi said.
Who is Iceotopes new VP of Strategic Accounts, Shareef Alshinnawi?
A highly skilled technology professional with a diverse background in sales, people management, program management, enterprise server solutions, customer/supplier relations and bid strategy Alshinnawi is a prolific inventor. He holds more than 70 patents issued by the USPTO alongside 22 years' experience in the technology industry.
Recognised for his track record of successfully building strategic alliances and developing emerging businesses over more than two decades, Alshinnawi joins Iceotope from Lenovo.
Throughout his eight year tenure at the OEM manufacturer, he rose to the position of Director of Edge Computing Alliances as well as being Chief of Staff - Strategy and Emerging Business. During this time he built successful and long-lasting relationships with the likes of AWS, Microsoft and Red Hat.
Alshinnawi is also a regular guest speaker at the University of North Carolina and Michigan State University.
On his appointment, he said: "The data centre industry is at a critical point of inflection. While energy efficiency, cost savings and OpEx were the main drivers of the cooling segment, we now have a perfect storm with sustainability needs on one hand, while on the other the physics of what we are trying to achieve simply no longer working. With traditional approaches ineffective for lowering the temperature of the high-wattage components now being used in data centres, it's time for radical change.
"What really attracted me to Iceotope was its solution: a comprehensive range of liquid-cooling solutions, differentiated from other liquid cooling approaches by the ability to scale in a form-factor familiar to anyone who's ever visited or worked in a data centre."
******
For more insights into the world of Data Centre - check out the latest edition of Data Centre Magazine and be sure to follow us on LinkedIn & Twitter.
Other magazines that may be of interest - Mobile Magazine.
Please also check out our upcoming event - Cloud and 5G LIVE on October 11 and 12 2023.
******
BizClik is a global provider of B2B digital media platforms that cover Executive Communities for CEOs, CFOs, CMOs, Sustainability leaders, Procurement & Supply Chain leaders, Technology & AI leaders, Cyber leaders, FinTech & InsurTech leaders as well as covering industries such as Manufacturing, Mining, Energy, EV, Construction, Healthcare and Food.
BizClik – based in London, Dubai, and New York – offers services such as content creation, advertising & sponsorship solutions, webinars & events