ICYMI: market investments and 2023's key industry events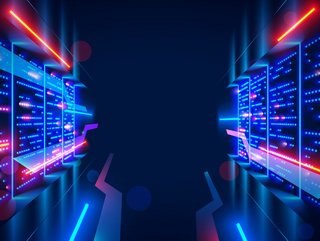 We take a look at the biggest data centre news stories of this week, including Schneider Electric's new SVP, and this year's biggest industry events
Vantage Data Centres makes £500mn London market investment
Vantage Data Centres has made its first move into the London market - the largest data centre market in Europe - with a £500mn investment and 48MW campus.
The new campus will be situated on nearly five acres of land, in the PowerGate neighbourhood of North Acton, north west London (an already-established data centre community).
Once complete, the campus will total 430,000 sqft, across two 24MW multi-story data centres.
Schneider Electric appoints new Senior Vice President
Schneider Electric has announced it has appointed Marc Garner as the new regional Senior Vice President of its Secure Power Division in Europe.
As Senior VP, Marc will be continuing to lead Schneider Electric's Secure Power Division across Europe, working with country and zone leaders in CEEI, DACH, France, Iberia, Ireland, Italy, and the UK to build the sustainable data centres of the future.
"I'm delighted to be appointed as SVP for the Secure Power Division in Europe and look forward to working with our customers across the region to fulfil our mission of being their digital partner for sustainability and efficiency," Garner commented.
"I believe that digitalization and electrification are the key vectors for decarbonisation, and that our company's vision for Electricity 4.0 will be vital to help the data centre sector transition from a consumer to a prosumer to enable greater resilience of the grid."
The biggest data centre industry events for 2023
More details have been released for 2023's calendar, and this year's data centre events are set to be bigger and better than ever.
All occurring in the next few months, the key industry events to add to your diary include: