Is XaaS the solution for eco-conscious business growth?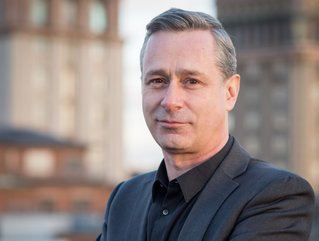 CTO and Head of R&D at DigitalRoute, Demed L'Her. Credit: DigitalRoute
With data centres historically significant polluters, Demed L'Her explores sustainable decisions businesses can take to reduce the impact of using XaaS
As CTO and Head of R&D at software provider DigitalRoute, Demed L'Her has brought over two decades of experience in enterprise software strategy earned across various global hubs like Silicon Valley, France, the UK, and Japan.
L'Her, who has an Engineering Degree from the Ecole Nationale Supérieure des Télécommunications de Bretagne, a Bachelor of Science in Electrical Engineering, and a Master of Science in Computer Science and Artificial Intelligence, has led DigitalRoute through its evolution from a telecom-focused entity into a multi-vertical cloud and product company, a shift that necessitated changes in tools, skills, and methodologies, such as DevOps and Machine Learning. DigitalRoute aids enterprises in simplifying and accelerating their transition to XaaS (anything-as-a-service) by enabling them to manage their usage data accurately and reliably.
And with data centres historically having been significant polluters due to the excess carbon and heat emissions they release, alongside their high levels of power that comes from fossil fuels, L'Her poses the question: can XaaS ever be environmentally friendly?
Here, he explores the sustainable decisions businesses can take to reduce the impact of using XaaS.
Do you think XaaS can ever be environmentally friendly?
Not only can XaaS be environmentally friendly, but I also think that XaaS is key to greater sustainability.
XaaS can empower businesses across every stage of growth. It offers opportunities for heightened productivity, greater efficiency, and substantial long-term cost savings. Yet, as businesses embrace this digital transformation, a crucial question looms large; is this progress at the expense of our environment?
At the heart of XaaS lies the data centre, which have historically presented environmental challenges. Producing a high volume of carbon emissions whilst maintaining a reliance on fossil fuels, makes the systems largely unsustainable. However, there are proactive measures businesses can take to reduce the environmental impact of their data centres.
Moreover, there are environmental silver linings for those businesses that make the switch to XaaS models, such as a reduction of e-waste. Product-as-a-service and device-as-a-service systems offer a more sustainable solution for companies wanting to reduce the number of devices and gadgets being sent to landfill. By shifting ownership of electronic devices to an XaaS business, waste generation can be reduced as the products' lifestyles are maximised before they are disposed of. Also because the devices are parts of an overall subscription, it is easier to get them recycled, versus simply being disposed of.
What sustainable decisions can businesses take to reduce the impact of using XaaS?
The first clear step businesses can take is ensuring that the data centre is cooled effectively. Systems including temperature and humidity sensors should be placed strategically throughout the facility to reduce energy consumption and maintain a healthy operating environment.
Increasing the capacity of the data centre is also key to reducing the amount of energy and infrastructure necessary to house the cloud-based system. This involves decreasing the number of systems being held in data centres by streamlining the business' software usage. By using data management software, businesses can aggregate their data into one system. This not only prevents data silos from developing but also reduces the amount of electricity needed to store and process the data.
While data centres are at the forefront of XaaS's environmental impact, the energy consumption of end-users also needs to be taken into consideration. Every time a customer uses an XaaS product on a device, they become part of the energy consumption challenge. But this energy data is not just a byproduct, it's highly valuable to the company.
By capturing and analysing this data, businesses can have a greater understanding of their customers energy usage patterns. This allows XaaS providers to shape their services in a way that not only improves the customer experience but also is more sustainable.
What impact can this have on the overall sustainability goals of the data centre industry worldwide?
Leveraging end-user data can have a profound impact on overall sustainability goals for the data centre industry. As discussed, understanding energy consumption data can illuminate areas where energy efficiency can be improved. It also allows the centres to be more predictive and subsequently proactive. Knowing when peak demand times and potential hardware issues are likely to occur means maintenance can be done proactively at a time that suits customers.
The centres that take advantage of their valuable usage data can reduce their environmental impact and become leaders in the industry. They can set an example for others to follow and encourage the adoption of this strategy across the sector to support worldwide sustainability goals.
What do you see the future of sustainability in data centres looking like thanks to the solutions that can be implemented? How do you see these evolving to keep up with the growing/changing demands of the industry?
The future of sustainability in data centres is certainly promising if it's driven by innovative solutions such as leveraging usage data. Data centres will continue to evolve to become more energy-efficient through more advanced technologies and data-driven optimisation. Making data-driven decisions alongside cooling solutions and streamlined software usage can significantly reduce the energy consumption and consequential environmental impact of XaaS.
******
For more insights into the world of Data Centre - check out the latest edition of Data Centre Magazine and be sure to follow us on LinkedIn & Twitter.
Other magazines that may be of interest - Mobile Magazine.
Please also check out our upcoming event - Cloud and 5G LIVE on October 11 and 12 2023.
******
BizClik is a global provider of B2B digital media platforms that cover Executive Communities for CEOs, CFOs, CMOs, Sustainability leaders, Procurement & Supply Chain leaders, Technology & AI leaders, Cyber leaders, FinTech & InsurTech leaders as well as covering industries such as Manufacturing, Mining, Energy, EV, Construction, Healthcare and Food.
BizClik – based in London, Dubai, and New York – offers services such as content creation, advertising & sponsorship solutions, webinars & events.