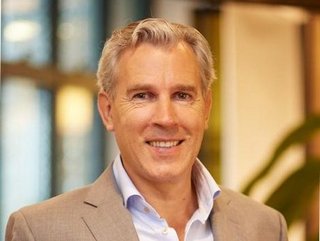 Philippe Huinck, Onnec's new CEO from 1 June
Philippe Huinck has been announced as Onnec's new CEO, replacing Barry Horgan, who will remain as Chairman. Jakob Møller-Jensen will become Deputy Chairman
Independent technology partner and global integrator Onnec has announced the appointment of its new CEO.
Philippe Huinck was selected following an extensive, global search process. Huinck will replace Barry Horgan, who will remain at the company as Chairman, and will take on the CEO role from 1 June.
Onnec was launched as the new global brand name for ExcelRedstone, Kedington and LOAD Services in 2022.

Huinck joins from food services and facility management firm Sodexo, where he was CEO of Corporate Services APAC and Board Member of the Japanese joint venture Globeship/Sodexo. An established international business leader, Huinck has an exceptional track record of revenue generation and business growth in complex, international, multi-portfolio businesses. As CEO of Corporate Services APAC - a business of 54,000 employees operating in 12 territories - Huinck has delivered profitable growth and significant portfolio and organisational change, as part of a transformation into a more focused, growth driven and sustainable business.
A leader 'built on technical passion and driving innovation'
Huinck began his career 30 years ago in North America and has since risen to increasingly prominent leadership positions across various businesses across the world. He has lived and worked in the US, the Netherlands, Hong Kong and Singapore. Built on his technical passion, he has developed broad leadership expertise and relationships working at the country, region and worldwide level. Throughout his career, Huinck has been relentless in his focus on serving customers and partners and his passion for driving innovation.
A Dutch national, Huinck holds a Bachelor of Arts degree in Business Studies from the Inholland University of Applied Sciences. He currently serves on the Advisory Board of World Trust, a charitable trust supporting education and medical support for underprivileged women and children in developing nations.
Onnec Group Chairman Barry Horgan said: "We are delighted to welcome Philippe as our new Chief Executive. Philippe brings proven, international expertise to drive Onnec's growth strategy. He is a skilled leader with 30 years of experience in the B2B services sector and has successfully led and grown multiple businesses around the world in both developed and developing markets. We look forward to Philippe coming on board to help realise the full potential and ambition of Onnec as a leading global business and to drive the organisation to deliver on our long-term growth objectives."
Commenting on his appointment, Huinck added: "I am delighted to be joining Onnec at suchan exciting time for the company. It is a business with an impressive customer base, a strong portfolio of services, an expanding global footprint and a talented workforce. I am very much looking forward to connecting with the team, our customers and our partners and supporting the continuation of Onnec's growth journey."