Operations begin in Scala's new $140mn São Paulo data centre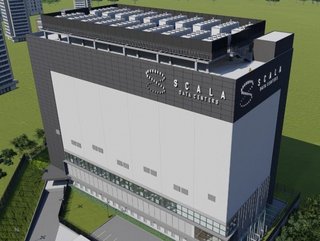 Scala has announced that it has started operations in its new São Paulo data centre, located in Tamboré and due to achieve a total power capacity of 18MW
This is the first of DigitalBridge's Scala Data centres vertical hyperscale sites in Latin America.
The CEO of Scala, Marcos Peigo, has announced that the site is now operational, and is in use by its tenant.
The details of the new Scala data centre site
The SP4 hyperscale facility is located in the São Paulo metropolitan area.
The site - which comprises seven floors, 18MW total power capacity (6MW of which is already in use), and 13,000 sqm of floor space - is the largest vertical data centre in the entirety of Latin America.
Scala has said that the data centre's entire power capacity and floor space are already occupied by a single tenant.
Demonstrating its commitment to sustainability, Scala has confirmed that its new site will be both fully powered by renewable energy, and will be completely carbon neutral.
"The fully leased SPGRU3 (13MW, operational), SPGRU4 (18MW, operational), SPGRU5 (10MW, February, 2023) and SPGRU6 (28MW, March 2024) are the best examples of what kind of solution the hyperscale market requires from the data centre industry," said Peigo.
"All of them are single tenant customised data centres providing high density sustainable capacity, supporting the growth of our customers for the next decade."
"Scala Data centres is proudly leading the next generation of carbon neutral data centres and in less than two and a half years is writing a new chapter in Latin American data centre industry."
Scala plans to launch the project's second phase in September this year, which will see the next set of 6MW capacity made available for use.
And, this is just one part of Scala's South American expansion plan, as the company plans to open its first sites in Mexico, Colombia and Chile next year.